A MARITAL partnership of 60 years ended with the deaths of a Redbrook couple - formerly popular pub landlords - within days of each other.
Mike Tinker, whose nine years as landlord of a Barugh Green's Spencers Arms was sandwiched between two periods as a self-employed car motor body repairer, died at Barnsley Hospital on May 27.
His death, at the age of 79, took place 17 days after that of his wife, Beryl, 80, and less than eight months after they celebrated their diamond wedding anniversary at their home in Barugh Green Road.
Born the son of a Barnsley publican, Mike worked as a panel beater and paint sprayer for others before running his own motor repair business in Princess Street, Barnsley, from 1965 to 1979.
He and Beryl then moved to the Spencers Arms where they actively supported numerous charitable events.
Moving from the Spencers to live at Redbrook, Mike relaunched Mike Tinker Motor Bodies at Claycliffe Road, Redbrook, being subsequently joined by his son, Neil Ashley, who now heads the company.
Beryl, nee Woodhead, was at times a shop worker, carpet mender and paint sprayer before helping run both the pub and body-shop business.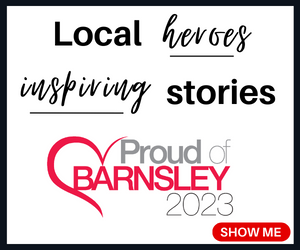 The couple leave daughters Michele and Lorraine, son Neil and four grandsons who are all shocked by the suddenness of their deaths.