STAFF at a care home in Barnsley held a 'Day at the Beach' event in a bid to boost morale among its 36 residents in lockdown.
Orchard Views Residential Home, on Gawber Road, had been planning the event for a month in advance - hosting raffles and scratch cards, as well as creating an Amazon wishlist for families to donate to.
The registered manager at the care home, 35-year-old Gemma Gittens, said: "The residents were making decorations and doing lots of arts and crafts in the run up because they were really excited.
"We had some sand pits, pools of water and even some arcades with slot machines - everyone was dressed up and it was a fantastic day in general.
"There was seaside food on offer for all the residents, and they were able to play mini golf as well, the residents really seemed to enjoy it."
Gemma admitted that it had been hard for the residents in lockdown, as due to the measures that are currently in place, they were unable to see their families - but she hopes the next party they have they can get families involved.
"Morale has been generally really good throughout the pandemic, due to the lockdown the residents haven't seen their families for some time, but events like this really keep everyone going," she added.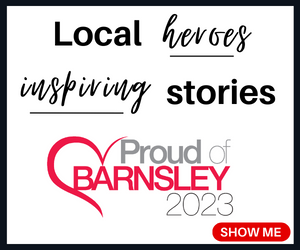 "Everyone had a smile on their face which was great to see, I know a lot of the residents really enjoyed the day.
"We're going to think about planning the next party in the coming weeks and hopefully, depending on the lockdown restrictions, we'll be able to get the families involved."