PLANS to develop a large patch of land in a Barnsley village have seen local residents up in arms - with the council accused of trying to push the plans through without proper notice.
While masterplan frameworks have been adopted in several parts of Barnsley - setting out future housing and business schemes up to 2033 - others are currently open for public consultation.
One, allocated 'MU5', concerns a plot of land off Lee Lane, Royston, which is earmarked for 994 homes and a new primary school.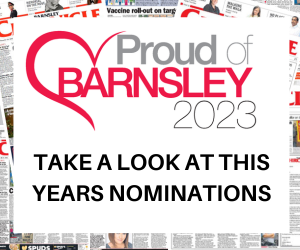 While the site includes green space, this is not classified as green belt land in the council's local plan, and as such is open for developers to submit their bids.
Residents are concerned that these 'vital' spaces will be taken away - and in their place will be more homes and more demand on local services.
A Facebook group set up last week by resident Sarah Lambert has already seen 200 locals band together to air their views on the proposals, now under public consultation.
"It isn't about not wanting houses - it's about where they're being built," said Sarah, 40.
"The environment and outdoor green space is important for people's mental health.
"People walk those fields daily, and these plans will take a sledgehammer to places that keep people well. The village has got a population of around 10,000 and this might add up to 2,000 onto that. As a close-knit community, the feeling is strongly against this."
Consultation started last week and is due to end on July 15 - a period two weeks longer than normal, to account for those without internet access.
A council spokesperson confirmed neighbours within 250m of the site had been notified by letter about the consultation - with most other parts of the process taking place online.
Sarah added aside from signs placed around the area - which those who are shielding indoors will not see - there has been little effort to make people in the village aware this process is ongoing.
She added: "We want people to be aware of the consultation. It needs to be done in a fair and transparent way.
"Their voices deserve to be heard, but we feel the process isn't inclusive enough.
"If you're shielding, you're not going to be walking past those lampposts with signs on.
"A lot of people don't have internet access, and others might not be aware just how many houses are planned, but this will affect everyone."
Planning permission has already been granted for 166 of the 994 homes, and work by Barratt Homes is underway.
The council has said masterplan frameworks are 'essential' to ensure development is in line with its local plan.
It has challenged Bellway Homes for failing to address requirements on the MU5 site, after the developer submitted an appeal after initially agreeing to wait until the masterplan was formalised before submitting its application.
Matt Gladstone, executive director for place, said: "The consultation on a masterplan framework follows numerous public consultations over the past eight years regarding the development of land either side of Lee Lane.
"The land was eventually allocated in our local plan following extensive scrutiny by an independent planning inspector appointed by the government at a public examination which included several hearing sessions.
"This masterplan framework is intended to prevent what we have already seen, where one of the landowners on the south side of Lee Lane entered into a deal with Bellway Homes who submitted a planning application without, in our opinion, properly considering the impacts of the wider site."
The local authority estimates that more than £1.9m would have been required to be paid by Bellway through Section 106 cash - money set aside for loss of amenity - but claims the application does not address the need to improve roads, schools, formal open space or sustainable transport.
The builder's bid to develop the land for a 250-home estate will now be decided on by the Planning Inspectorate - with an inquiry due in March postponed.
Following consultation with the council and Bellway, it was agreed that the Planning Inspectorate would accept written representations from each party.
An online panel discussion with Barnsley Council and the project team behind the framework will take place on Wednesday at 6pm, with members of the public invited to put forward their questions.
Those without internet access have been advised to call 773555 to receive hard copies of masterplan materials and consultation feedback forms.