THE number of reported fly-tipping incidents in Barnsley soared over the lockdown period, new figures have revealed.
Waste centres across the borough closed due to safety concerns amid the coronavirus outbreak, and this subsequently saw a 25 per cent increase in dumping incidents.
However, since waste centres recently reopened, there has been a 16 per cent decrease in fly-tipping cases.
Coun Chris Lamb, cabinet spokesman for environment and transportation at Barnsley Council, said: "The closure of our household waste recycling centres due to coronavirus was unavoidable and a huge team effort was required to reopen them safely.
"They have been open again for a month and while some restrictions remain, these have been gradually eased.
"Our figures show there was a 25 per cent increase in incidents when the sites were closed in April when compared to the same period when they were open in 2019 and has seen a 16 per cent reduction in incidents since reopening."
Mark Smith, 57, of Windsor Crescent in Middlecliffe, says he has seen an increase in litter and fly-tipping incidents in his area since lockdown began, which lead him to cleaning the mess himself.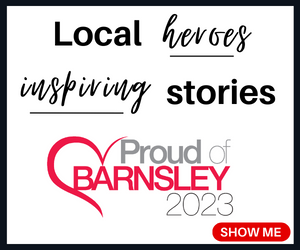 He told the Chronicle: "I've been trying to keep active during lockdown so I've been walking through Little Houghton and I never realised how bad the mess was.
"I've had to start going on my daily walks with a carrier bag to clean up all the rubbish that's dotted around the area, only for me to go back the next day and there be a whole new set of rubbish - it's really disheartening.
"It's definitely been worse since lockdown began, people don't seem to have any pride in their area now and it's absolutely getting worse.
"It's certainly no coincidence that since the fast food stores opened again the litter around the area has increased - it's a nice area and people are ruining it."
The Countryside Alliance announced a 300 per cent increase in fly-tipping incidents nationally since lockdown began.
Coun Lamb added: "The only acceptable level of fly-tipping is zero.
"We would like to remind residents that the household waste sites are open and our large item collection service is operating as normal, and to thank residents who have used our services for their patience during these challenging times.
"As a council we have made significant efforts through our EverybodyThink campaign to raise awareness of fly-tipping and that our enforcement teams continue their tireless work to see that those responsible are prosecuted."
You can report fly-tipping incidents on the Barnsley Council website.