Barnsley's team spirit and preparation for the post-lockdown football will give them an advantage over more talented opponents as they bid to achieve a remarkable escape, says Gerhard Struber. 
The Reds are seven points adrift at the bottom of the Championship with nine games left, starting tomorrow at Queens Park Rangers and ending on July 22 at Brentford.  Tomorrow's match will be their first game in 105 days since a 2-0 loss at home to Cardiff City on March 7. 
Struber told the Chronicle: "It is a big advantage that we work as a team better than many teams in the Championship. Sometimes it is individual quality that can win a game but I think, in the next games, it is more the team factor which has a big influence and impact on results.  "I hope that will be the reason that we can stay in this league. We have a team like a family, we are very close. When we get the right results, it is doable for us."
He added: "The gap of seven points is not easy and I understand people outside think 'no chance for Barnsley'. But I feel the energy of my players and I know what can happen in football.  It is not clear what shape other teams are in. We have nine games and it is a good chance. We have no time to lose. We have a big aim together. Every single player knows that we have to bring, from the first second, a good performance and show it is very difficult to play against Barnsley."
Struber says he is having to play a different role than previously. He said: "We are very close, shoulder to shoulder, we hope we have a big energy.  We have a special spirit which we need to climb out of the relegation zone. The circumstances are very difficult. 
"I am not just a coach or a manager, sometimes I am a father. The boys need me more than before.  Many players have families in other countries. This is a challenge. Sometimes they want to speak not about football but about family situations or other topics. This is a completely new situation."
The Reds won 2-0 at Premier League club and local rivals Sheffield United at Bramall Lane on Saturday in a friendly. Elliot Simoes and Callum Styles got the goals.  The match came almost 11 months after Barnsley played the Blades in another pre-season friendly for the same season at Oakwell in July 2019.  Barnsley will train today at 1pm then eat on their journey down to London, with the players split into two busses and Struber alone in his car.  Struber said: "Some more of the staff arrive on Saturday but the rest of us stay in a good hotel with all the right things that we need to prepare the boys. "It will be normal preparation for a game. The biggest thing is that we can all have a meal together before the game in the hotel. It is special to sit together at a table and have a good meal."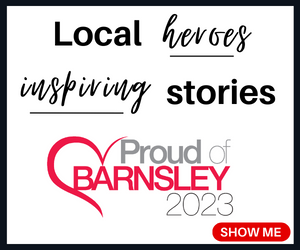 Struber thinks playing games without fans may help him guide his players through matches.  He said: "We have young players on the field and, right now, we have coaching games. Sometimes in Championship games, no one has the chance to listen to me because the atmosphere is so loud. We can have more influence now."
After tomorrow's trip to London, Barnsley will have a week in training before playing their remaining eight matches in 25 days.  Matchday squads will now feature 20 players instead of 18 while coaches can bring on five substitutes instead of three. 
Struber said: "It is my responsibility to plan training with the right load and get every player ready for games.  We have the chance to change five players which is helpful in this difficult time with so many games.  But, at the moment, every single player is ready physically and mentality. We have a squad with 25 players and we need every single player."
Struber has praised the staff and players for their preparations in lockdown, saying: "My medical department has done a very professional and brilliant job.  The boys have had a high discipline from the first day until now. We have a safe environment. Everyone knows what is necessary. The whole staff and squad is healthy."
Struber says he has a 'good feeling' about Barnsley's chances of survival. He said: "We have a good energy and the self-motivation from every player is on a good level.  The matchplan against QPR is smart, the most important thing at this moment is every single player is healthy and looking forward to playing a game with good energy and a good plan.  I am happy when we can begin our restart. We have waited such a long time for the restart and now we get the chance to get a good performance and a good result. In my style it is very important that we have the right intensity. 
"I have seen my players with good intensity in training and in the friendly. This is the key for good results.  We need to win balls quick and transition efficiently. "After the Reading game (a loss in February), the energy from my boys went very down.  The lockdown gave every player a chance to set up his personal mindset."