THOUSANDS more people dealing with squeezed finances are claiming unemployment benefits in Barnsley as a knock-on effect of coronavirus, shock new figures have revealed.
The report - released by the Department for Work and Pensions (DWP) - show a total of 25,530 people in the town claimed Universal Credit in May, up by 3,202 on the previous month's figures, representing a 14.3 per cent hike.
The town's total figure eclipses Rotherham's 24,715 but is not as high as Doncaster's 32,712 and the 41,519 claimants in Sheffield, but all South Yorkshire authorities have recorded increases of between 14.3 and 23.1 per cent in the last month.
A spokesman from the DWP told the Chronicle: "Nationally we dealt with 2.2 million new claims in a single day - a huge figure - but we've seen the rise trickle down locally.
"It's an unprecedented situation but the system has coped, teams have worked incredibly hard to make sure people have been paid on time.
"It's a very scary situation, one which we have never seen before, and we were aware it would change an awful lot as a result of the pandemic."
Businesses furloughed 27,400 jobs across the borough, up to May 31, since the initiative - which will run until the end of October - was launched in April as a result of the pandemic.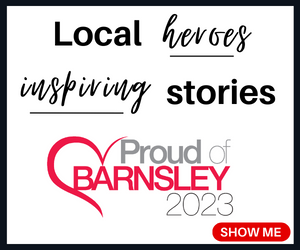 A further 8,500 self-employed individuals in Barnsley, who have been adversely affected by the coronavirus outbreak, have received grants worth a total of £24.2m according to the council.
However, the additional cost to the local authority is expected to run into the tens of millions, 'far exceeding' the £14m of government funding the council's received, with a blackhole of up to £40m estimated.
Barnsley Central MP Dan Jarvis, who is also the Mayor of Sheffield City Region, added: "For many this will be the first time they have been required to navigate Universal Credit and other similarly complex benefits. Those already familiar will know how callous and stressful this experience can prove.
"We're in the midst of a crisis, but even at the best of times anyone can be laid off, anyone can get ill, anyone can suffer loss. What matters is that no-one falls through the cracks.
"Following the recent spike in redundancies and business closures, the Work and Pensions Secretary reported that almost 500,000 people applied for Universal Credit in nine days.
"One constituent informed my office that on calling the helpline they were told they were number 15,000 in the queue. Our welfare system, like our NHS, is under exceptional pressure at a time when we need it most.
"The application process can be complex, but it is doable - and while everyone is under pressure, help is out there in the form of MPs, councils, Citizens' Advice Bureaus and welfare charities.
"We need to ask why it took a global pandemic to realise the importance of something so blindingly obvious as a safety net."
Coun Tim Cheetham, Barnsley Council's cabinet spokesman for place, said: "We have a jobs-based approach to economic recovery and we've been working to make it easier for our residents to access support to help them deal with their current situation and plan for the future, whether they are unemployed, at risk, or in work and wanting to change careers.
"Barnsley residents are able to benefit from a number of free to access employment support schemes, providing career advice and guidance, training opportunities and ways to improve the skills they need to access employment.
"We will continue to do all we can to support Barnsley's economy as fully as we possibly can."