FIVE further arrests have been made in connection with alleged abuse at a Barnsley care home.
Cherry Trees Care Home, Lundwood, is at the centre of an investigation after reports of alleged abuse came to light on Monday.
Photos, which appear to show the alleged abuse, were shared online and the public was also made aware of the existence of a group chat where carers are alleged to have shared the images of the residents.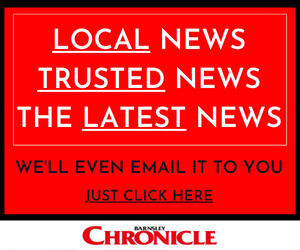 Two carers were arrested on Monday in connection with the allegations.
Yesterday morning (June 25) five more women were arrested on suspicion of ill treatment or wilful neglect by a care worker.
All five have now been released under investigation.
Senior investigator, DCI Phil Etheridge said: "Yesterday's activity brings our total number of arrests to seven. Two Barnsley women were initially detained and questioned on Monday (June 22), and have also been released under investigation.
"All those arrested have been suspended from work.
"We continue to work closely with the home, and with Barnsley Council, and we are assured that the families of all their residents are being kept up to date with developments in this inquiry.
"We ask that people are mindful not to share content relating to this incident on social media, as it could be very distressing for the families involved."
If you have any concerns about a relative in care, contact the adult social care team in Barnsley by emailing olderpeoplecare@Barnsley.gov.uk, or by phoning 773300.