A HUGE £230,000 fundraising target to secure potentially life-saving treatment for a cancer-stricken youngster has been smashed thanks to the help of generous Barnsley residents - with the final £20,000 being raised this week alone.
Oliver Stephenson, four, was diagnosed with high-risk neuroblastoma in January and, although the cancer spread from his kidney to his bone marrow, skull and eye sockets, the youngster's story continued to inspire an ardent following of well-wishers.
The innovative 'bivalent' vaccine, which will cost about £230,000 and come after Oliver's chemotherapy has run its course, has been proven to give kids a much higher survival rate and decrease the chances of cancer returning in following years and it's this that his family want to pursue in the USA.
Almost 6,000 people donated to the bid since a Just Giving page was set up in the days after Oliver's diagnosis, and the goal was reached on Wednesday.
His mum Laura, of Stairfoot, said: "I literally had goosebumps as I was so happy - it's been an amazing effort by everyone involved and it's taken less than five months to get there.
"Oliver will go to America for the treatment. His bone marrow is completely free of disease, his scan showed no signs of live disease and his MRI showed a huge reduction in activity on his eye sockets and skull.
"There is still a long road ahead but it is truly amazing news. It has been the most unimaginable feat which seemed like it might be unreachable back in January.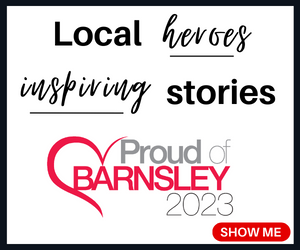 "When the pandemic hit in March we prepared for a 12-month fundraising journey.
"However, this isn't just about the money. It's about the efforts of family, the new friendships that have been formed, the community that we love, the friends who live near and far.
"It is about a spirit which has kept us going in our darkest times and will continue to do so as we see this journey to the end.
Oliver's illness showed on Boxing Day last year when he was pale and had darkened eyes, but given the busy time of year it was assumed that it was just down to tiredness.
However, further blood tests came back as abnormal and subsequent scans revealed a 3cm tumour on his kidney which has reduced in size since the treatment began before doctors uncovered that the cancer had spread.( Laura added: "He'd been happily playing with his two-year-old brother, Alfie, and going to nursery because he didn't show any signs of being ill.
"We wish we could personally thank the almost 6,000 people who have donated and helped us reach that target or the 11,000-plus people who have followed our journey to this point and have shared our story but that simply isn't possible as they will never know our gratitude.( "Oliver has radiotherapy coming up in July followed by immunotherapy until the end of the year. After this we will be heading to New York for the bivalent vaccine.
"I'd like to thank everyone for their messages of love and support. Oliver is a very much-loved little boy and he will handle this the same as he has everything else - like a super hero."