A PILE of abandoned building waste, which reportedly contains asbestos, has been left behind a school in Goldthorpe.
The fly-tipping was found on Barnborough Lane, near Dearne ALC school, and was reported on April 17.
It is believed to be building waste and one local resident believed he saw the highly toxic building material, asbestos, among the rubbish.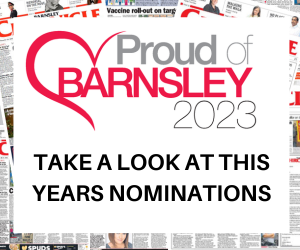 "I have reported the rubbish so many times," said resident Dennis Hogg, 74. "I have messaged my local councillors nearly every week about this because it's just not safe.
"I worked in the building trade for many years and I truly believe that some of the dumped materials is asbestos which shouldn't be dumped anywhere, let alone near a school."
Asbestos is a fibre-like material that was banned in the UK in 1999 - inhaling particles can cause breathing problems and cancer.
"The rubbish needs moving - it's been more than a month since I reported it and something needs to be done about it," added Dennis. "It's a disgrace, and it makes our area look shabby."
Coun Chris Lamb, cabinet spokesperson for environment and transport, said: "We attended the fly-tipping in April within five working days following our standard procedure.
"When fly-tipping items include hazardous waste, like asbestos or chemical substances, we ask a specialist contractor to remove them, so this could take more time than removing non-hazardous waste.
"A small volume of waste was cleared from the area, however, it required heavier lifting gear to enable us to move the majority of the waste.
"Given the limited access to the site, and health and safety issues of handling substances, this required a joint partnership approach. However, due to the redeployment of resources throughout Covid-19, this has taken longer than usual.
"Asbestos removal was also one of the first areas of service that had to stop due to government guidance on social distancing, so we were unable to remove the asbestos safely. We're currently working with the specialist contractor to have the site cleared over the next few days."