A FORMER professional footballer has hit out against the racism he has experienced after vicious trolls targeted him online.
Bruce Dyer, 45, has spoken out following a spate of hateful comments on his Facebook page.
Bruce, who made football history when he became the first teenager to be transferred for more than £1m, and played for Barnsley FC from 1998 to 2003, now runs a church called Love Life UK and was speaking in a video on his page about the Black Lives Matter movement when the comments began.
While the comments were not directed at Bruce himself, he felt that he should speak out about racism to help educate people on the issue.
"I saw on the post that people are missing the whole point of the Black Lives Matter movement," said Bruce. "I was disappointed that people were expressing these opinions on my page, but I feel that I am in a good position to help educate those who may be ignorant to the issue."
Bruce revealed he was a target of racial abuse during the early years of his football career.
"I remember when I first started playing professionally, another player called me a racial slur to my face which was shocking as a teenager," he added. "I've been called names because of the colour of my skin and people would do monkey chants when I came on the pitch.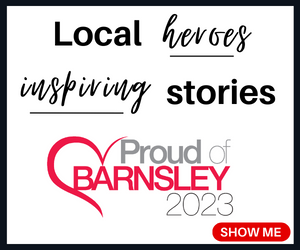 "I have not grown up to see colour, my parents brought me up to respect all people and it baffles me that people would write such hateful comments for everyone to see."
Now Bruce wants to use his own experiences to help tackle the problem of racism.
"As a young black man, I feel that is important to speak up about the issue of racism because it is something that happened and still happens to this day," he said.
"There has been a lot of injustice to black individuals and people have ignored it and swept it under the carpet. All lives do matter but the focus right now is on what has happened to black people for years.
"If you hurt your ankle, you wouldn't put a bandage on your hand because you would need to concentrate on your ankle. That is what's happening in the world right now - we need to help black people to live equally and then all lives will matter."
Bruce wants to address the issue in a video online which he hopes will help people to become educated on the subject.
"I just want justice," he added. "I want to help people to treat others fairly. It's worth making a stand for, I want my children to live in a fair world.
"Barnsley has been my home since 1998 and I love it here, and I want to help people to be more tolerant and to help them to understand our point of view as well."