LONG-AWAITED repairs to roads badly damaged during the building of a housing estate should soon be carried out by the scheme's developer, a councillor has assured.
While residents have long since moved into the Persimmon Homes estate on Hartcliff Road, Penistone, repairs to that road and nearby Joan Royd Road - which were significantly damaged as a result of the construction work - haven't been forthcoming, despite being required under conditions imposed by Barnsley Council's planning department.
The delay, according to Penistone West Coun Hannah Kitching, has been down to the need for a 'post-works highways conditions survey' - due to be completed this month.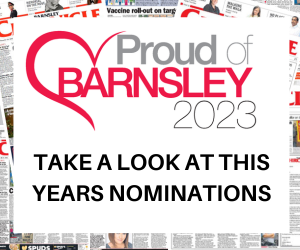 "The reason it's taken so long, is that works on the estate have only very recently been completed," said Coun Kitching, addressing renewed concerns from local residents.
"Even though the houses are up and there are people living in them, they can't undertake the survey until work is completely finished.
"Since the development, the roads have taken a massive battering from wagons and traffic, and after a couple of bad winters they're in an awful condition.
"The surface on Hartcliff Road has eroded away at the sides, meaning where previously you could have two cars passing, now you can't pass without dropping down into these pits.
"This is the problem when you build a huge housing estate near rural country lanes that aren't designed for that volume and frequency of traffic."
The estate was completed in 2018, leaving residents and town councillors anxious that Hartcliff Road - used by delivery lorries to the site - and Joan Royd Road, which became an unofficial diversion for motorists, would be left with their surfaces continuing to deteriorate.
Other parts of the area, including a historic watercourse, have also been damaged due to the development according to Coun Kitching.
"It's been an incredibly long time, and residents have had to live with the roads in that state," she added.
"If it was a more prominent, frequently-used area I would argue it wouldn't have been left for so long.
"The council could have gone in to repair the roads, but doing so would mean Persimmon wouldn't be upholding the planning conditions of putting the highway back to how they left it.
"It's clearly not right.
"It's important to say that that piece of road needs dealing with regardless.
"I will be holding Persimmon to account until it gets done."