A LOCAL sculptor has found his 'Viking community' figures in a museum in Sweden - nearly 40 years since they originally appeared at the Jorvik Viking Centre in York.
Graham Ibbeson, 68, has been a professional sculptor for more than 40 years, but the whereabouts of his Viking figures had alluded him since they were removed from the museum in the 1990s.
He told the Chronicle: "I had an exhibition at the Cooper Gallery and it was seen by the people at the Jorvik Viking Centre in York who commissioned me to do the figures as they liked my work.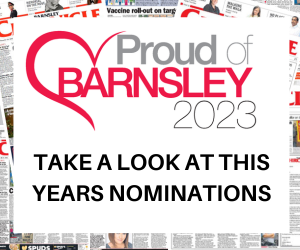 "What's different with my figures is that I base them on my friends and family, so when they went to the museum in 1984 it was like Barnsley had invaded the place.
"The figures stayed there for about ten years before they were replaced by animatronics and then I lost track of where they were up until last week when I was made aware they were in Sweden."
It took Graham 18 months to make the community of around 30 Scandinavian Vikings, and to his surprise that's where they ended up.
"I wasn't too bothered about where they'd gone to until recently when my son, Max, showed me that they had been in a museum in Iceland up until 2003," he added.
"After a little more digging and research I found that they're currently homed in a display at a Swedish museum which is crazy to think about.
"It's like a community in Scandinavia has been invaded by Barnsley Vikings which is great."