A BARNSLEY MP who voted against a motion for weekly testing of NHS and care staff has dismissed the proposal as a 'stunt to get social media headlines'.
Miriam Cates, MP for Penistone and Stocksbridge, was one of 331 Conservative MPs to vote down the Labour motion, which saw Commons divided 344 votes to 198.
It was tabled as part of the House of Commons' opposition day, which sees the opposition set the agenda for debate.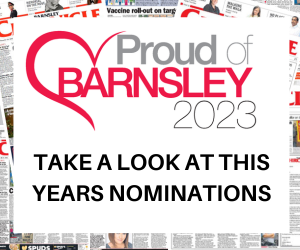 The MP said: "For the avoidance of doubt - I support the regular testing of NHS and social care staff, and have been consistent in this.
"To be clear, opposition day motions do not change policy or the law, and even if this motion had passed, it would have had no effect at all on testing policy.
"It is factually wrong to say that passing this motion would have changed the way testing is carried out.
"This proposal was put forward as an opposition stunt to get social media headlines - not to deal with the situation that faces us.
"When the opposition were asked what evidence they had that a weekly test for every member of NHS and social care staff would offer benefit - none was provided.
"Our approach is continually reviewed against the evidence - and it is completely inappropriate for our testing policy to be determined by poorly-informed proposals put forward with little detail of either efficacy or operational practicality."
Figures released by the government show there have been more than 1,000 cases in Barnsley to date, with 436.8 people per 100,000 residents contracting the virus - leaving Barnsley the 12th worst-hit area in the country.
Public health bosses have given the town's older-than-average population and a high number of tests being rolled out as reasons for such high reports, with the local authority taking a proactive approach to testing.
"I understand it can be worrying if you're part of a group of people who are being tested for coronavirus," said Barnsley Council's public health director Julia Burrows.
"However, testing is really important as it helped us manage what's happening in Barnsley.
"It also means that we're likely to see the overall number of positive cases for Barnsley rise, as we'll be picking up on more of them.
"This is a sign we're doing the right thing, and the more information we gather, the better we can understand the virus and highlight where to take action."
Miriam, elected in December's general election, said the Labour motion would see the country having to adapt to 400,000 tests every day to cover the 1.2m NHS staff and 1.6m social care staff currently employed nationally.
She added: "This blanket approach has not been identified as offering more effective outcomes in reducing the prevalence of infection or the associated transmission rate in fact it may even be unhelpful.
"There may be some staff we need to test more than once a week and other staff who may never need a test.
"Clinical experts, including the Chief Medical Officer, have set out our testing strategy, which is targeted and extensive.
"We currently test all NHS staff with symptoms, test those staff in situations where there is an incident or outbreak of the virus, and undertake regular surveillance testing.
"I did not vote against regular testing for NHS staff - I voted to continue with an evidenced-based approach to keep staff and patients safe."