A BARNSLEY prison officer who embarked on a relationship with an infamous 'drug lord' inmate serving 29 years behind bars has been jailed for eight months.
Millie Kirk, 26, of Dovecliffe View, Worsbrough Bridge, appeared at Leeds Crown Court on Monday and pleaded guilty to one charge of misconduct in a public office.
Judge Christopher Batty was told Kirk worked at HMP Wakefield - the largest high security prison in Britain - and struck up a relationship with notorious inmate John Anslow who was convicted of conspiracy to supply cocaine and cannabis.
Anslow became the first category A prisoner - a term given to convicts deemed to pose a higher risk - to escape custody in January 2012 when the prison van he was travelling in was ambushed.
He fled overseas following the break-out - which involved three armed men - and subsequently became one of Britain's most wanted before being arrested in Cyprus more than a year later.
Anslow again hit the headlines last June when he was allegedly involved in a violent prison clash with the killers of soldier Lee Rigby, Michael Adebolajo and Michael Adebowale, before he met Kirk.
George Hazel-Owram, prosecuting, said: "Kirk began working at HMP Wakefield in January 2018 and met John Anslow, a high-risk prisoner serving a long sentence relating to class A drugs.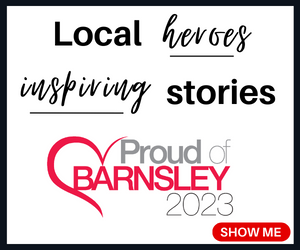 "About a year after Kirk began her work as a prison officer, between January and June, she embarked on a romantic relationship with Anslow."
The prison's governor received information about the alleged romance, leading an internal probe to be launched.
"Given Anslow's reputation, he was checked every hour by an officer," Mr Hazel-Owram added. "This would require a 45-second or so visit, and CCTV showed officers doing this.
"The defendant was picked up sometimes taking five or six minutes and so it was obvious the pair had become close."
During the affair Kirk travelled to Birmingham to enjoy a night out drinking and taking drugs with the ex-wife of the Midlands mobster, the court was told, who became a 'mother figure'.
Conclusive proof was found on June 22 - Anslow's birthday - last year when Kirk smuggled 12 cupcakes and two cards in and was recorded leaving them in a storage cupboard for him to collect.
When questioned by both the prison's governor and subsequently the police following her suspension, Kirk admitted the offence but denied the pair had been physical.
"Anslow had a mobile and Kirk purchased a burner phone," Mr Hazel-Owram said. "When both were seized, analysis showed 19 calls had been made by the defendant, who sent 1,641 texts. A total of 1,678 had been sent by Anslow."
Mark McKone, defending, said Kirk did not take the mobile phone or any other prohibited items such as drugs into the prison to give to Anslow.
He added: "Miss Kirk has for many years been in a same-sex relationship, one which had difficulties from time to time because her partner was in the army and served abroad.
"At the time this relationship was developing, her own long-term one was struggling.
"That created an element of confusion and made Miss Kirk perhaps susceptible to the attention she was receiving from the prisoner."
Judge Batty ruled out imposing a suspended sentence - something which was pushed for by Mr McKone - due to the seriousness of the offence.
"You've never been in trouble before but you formed a romantic relationship with a serving high-risk prisoner," he told her. "You were trained for your role and knew you could be open to manipulation or blackmail, you failed in your duty.
"Mobile phones are much sought-after commodities in prison and you attempted to cover your tracks by buying a phone other than your personal one so it was not as obvious to trace back to you.
"The sheer quantity of the messages shows the extent of the misconduct - you undermined the integrity of the prison regime and became infatuated with Anslow.
"This is conduct which cannot be ignored. It is so serious that custody is justified."