IN their relatively short time, Strines have already shown they're set on doing things on their own terms. They speak to Luke Watson about defying expectations while avoiding becoming a 'wedding band'…
There are few things more demoralising to a young band than playing to an empty room.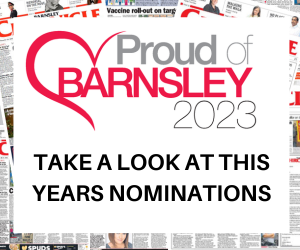 At the same time, it's something of a rite of passage – once an artist's 'made it', they can often be found musing about those early days and how their persistence and hard work saw them through.
It's mostly rubbish – few bands would say, the morning after playing to a few bar stools, that they had a great time, and getting noticed is still principally a case of 'right place, right time'.
Thankfully for indie rock quintet Strines, everything seems to have been in its right place from the start.
In their first gig last February under previous moniker Sway, the band packed 60 people into Barnsley's White Bear.
"I was telling some of the people we know who are in bands and that, that I thought a lot of people were going to turn up… and I think they rolled their eyes a bit," said guitarist Millan Hemingway, 25.
"I think because none of us really look like musicians, and none of us have had lessons, people never really expected much.
"But then we packed it out. I think we knew we had something a bit special.
"It seemed like, because we're all different ages and had mates across three different generations almost, it spread far and wide.
"Me, the singer and our other guitarist had been in a band since school but it wasn't very serious. I could barely play guitar at the time.
"It took us a few years before we started Sway.
"We must've had three or four different drummers and bassists and we weren't quite ready to show ourselves to the world until then.
"We had quite a good run of hometown gigs after that."
The band seemingly had a following wherever they went – even on weeknights at venues such as Sheffield's West Street Live.
A quick name change later – after they kept getting mixed up with a Scottish band of the same name who'd apparently recently played Isle of Wight Festival – and Strines were formed earlier this year.
Millan said: "I think your biggest fear when you're starting out is playing to an empty room, but we never had that problem.
"We wanted to take it seriously, right from the start, and that helped."
With their debut single, Modern Times, released last month, the band have seemingly emerged fully-formed without any of the baggage tough-touring musicians become saddled with.
They don't want to become a 'wedding band', playing simply because they're asked to and potentially compromising the spark that Millan found with fellow Darton High School ex-pupils, singer Ross Watson and guitarist Danny Barnett.
"Because people seemed to be interested, it meant we could go down that avenue," said Barugh Green man and main songwriter Millan.
"Over the next three or four months, we'll probably release a couple of singles and then maybe an EP.
"We'll pick what people want to hear next. We're always asking people – they're the ones coming out and buying tickets. We're a band of the people."
You might think it's all come easy for the band who see Millan, Ross and Danny joined by bassist Adam Wood and drummer James Wilkinson.
But while they've garnered a pretty committed faction of fans, outside of that Strines have had to deal with somewhat unwelcome comparisons to another northern five-piece who might also have considered themselves a 'band of the people'.
"It cropped up twice in a review and we were all like, 'don't say that'," sighed Millan.
"The review said something about the vocals, and about Liam Gallagher – why mention that in a review of us? It puts us in that box straight away.
"People make an assumption when they see the Adidas trainers and the clothes, but it's not what we want to be.
"There's nothing more embarrassing than a band who you can see want to be like another band.
"When you're young, the clothes you wear and the music you listen to are naturally going to be influenced by the biggest band of your generation – for us, that was Oasis.
"We all like Oasis, that's always going to be the case, but it's up to us to prove people who think that's all we are wrong.
"We can't wait to get another song out and put that to bed."
SO, the lads get it – especially coming from an area like Barnsley, where the impacts of Oasis and then later the Libertines and Arctic Monkeys are still fairly visible in the waves of young bands appearing in the town.
The comparison, Millan thinks, is a consequence of the modern world's tendency towards quick, reactionary judgments – something addressed in Modern Times.
There's certainly a Britpop influence in its chiming guitars and rolling drum beat, but Millan admits it's probably the most straightforwardly 'poppy' song the band have – paraphrasing Motown classics 'I Heard it Through the Grapevine' and, in a huge singalong chorus, 'Papa Was a Rolling Stone'.
"I don't know why we recorded that one," said Millan. "I don't think any of us would say it's our best song.
"It was written really quickly on a 12-string guitar, just a very simple three-chord song.
"I showed it to my mate and he said it was a bit boring, but something about it made me keep going with it.
"I didn't have any lyrics, but in the car on the way to the practise room they quite literally fell out of the sky.
"I put my foot down, got straight there and then wrote them all down."
And with cover art depicting Dodworth Colliery – closed before any of the members were born – in some ways it stands as an attempt to claim some form of identity while accepting that the past will define you, regardless of whether its effects are visible or sit deeper underground.
Yet, named after a Bradfield pub they frequent and mostly holed up in their own studio – a 'little refuge' away from the world – Strines almost exist solely on their own terms.
Millan said: "We always talk about how great it would be to be in a band without phones and having that instant access to everything.
"If someone gets an impression of you, it's hard to bring them back around.
"People are lazy nowadays. I know I am.
"You don't give your full, undivided attention to things now because everything is so quick – the speed of a download, the speed of a stream.
"People never stick a record on and just listen."