POLICE are looking to identify an off-road biker who failed to stop following a two-hour pursuit.
Officers have released an image of a man they would like to speak to in order to further their investigation.
On Monday at 9.16pm, an off-road bike rider was requested by officers to stop after being seen driving dangerously on Sheffield Road, Birdwell.
They failed to stop and a pursuit commenced around Birdwell, Hoyland, Blacker Hill and into Worsborough.
Sergeant Matt Duffy said: "We are appealing to our communities for your help to identify the man within the image.
"We believe he holds vital information about the fail to stop.
"The manner of the rider's riding was dangerous and posed a risk to our communities, which will not be tolerated.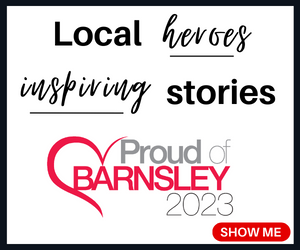 "The pursuit of the rider meant that officers were unable to pro-actively patrol the roads of South Yorkshire and were tied up tracking this rider - a waste of valuable resources.
"The rider in the image is wearing distinctive clothing and has a distinctive bike, someone must know something that can help us with our enquiries."
If you have any information that can help officers, call 101 quoting incident number 531 of June 10, quoting appeal number 10.