Two of the heroes from Barnsley's classic side of the 1990s are hoping the Reds can stay up following a vital meeting with another of their former clubs Wigan Athletic at Oakwell tomorrow. 
Striker Andy Liddell, who now lives in Portugal, and right-back Nicky Eaden, who works for a landscape gardening firm in the West Midlands, both came through the Oakwell youth system in the 1990s. They were part of the Reds side that reached the Premiership in 1997, before both also playing for Wigan.  Both clubs are in the Championship relegation zone, assuming Wigan's 12-point deduction will be applied this season.
Eaden said: "I have an affinity with both clubs but Barnsley is my home town so I would want them to win and get out of trouble. I have more allegiance to Barnsley, even though it's a very different club to when I was there. It's a big game and both teams need to win it." 
Liddell added: "Since the fans haven't been allowed in, I haven't really watched any football because it's not the same in my opinion. But I will probably watch Barnsley v Wigan as it is a big game between the two clubs where I had the best times of my career."
Liddell scored 39 goals in 226 Barnsley games from 1991 to 1998 then netted 71 in 251 for Wigan from 1998 to 2004.  "I have really fond memories of Barnsley, especially getting to the Premiership which may never happen again. The only bad thing was that the PFA made a pig's ear of negotiating my salary when we went up. Nicky Eaden is one of my best friends. I played with him at Wigan again as well as Darren Sheridan and Arjan De Zeeuw so there was a connection between the two clubs. I had seven years at Barnsley and six at Wigan. They are both struggling but they both have a chance of staying up until it is mathematically impossible. The Championship is definitely the hardest and most competitive league in England, maybe even the world."
Liddell was shocked to see Wigan go into administration last week, saying: "It was a really well-run club when I was there. I have no idea on the ins and outs of what has happened. He said: "They have a very good manager in Paul Cook and I know Kieffer Moore from Ipswich. What has happened has shocked everyone and it's a real shame. Something is not right about it. Overseas owners can have a massive influence on clubs, good and bad, but these owners have to go down in the bad category.
"As for Barnsley, they have strict guidelines on the recruitment of young players, developing them and selling them. Having worked in the Championship for six or seven years at Ipswich, it probably isn't the best policy which is proven by Barnsley yoyo-ing a bit. If any business loses their best three or four employees, like they did last summer, you can't be expected to perform at the same level."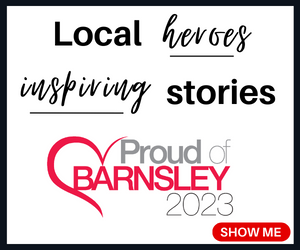 Eaden, who played 339 games for Barnsley, said: "The plan of developing players and selling them on can be a success. But if you are too extreme with it, and have too many young untested players, you really miss the experience.  "When I was coming through, with lots of other young players, we were just sprinkled among a team of more experienced players. The Championship is such a tough division and, when things aren't going for you, you need experience to dig results out. I learned so much off the older players and developed a lot quicker because of them. 
"Barnsley have taken a gamble but, if they stay up, it has worked and, next season, all those young players will have improved. I thought Barnsley had come back from the break in good form until the Stoke game (a 4-0 loss on Saturday)." 
Eaden left Barnsley for Birmingham City, where he earned a second promotion to the top flight, then moved on to Wigan who he helped from League One to the Premier League. He said: "I had a really good three years at Wigan. They were always a stable club when they had Dave Whelan backing them. They were on really good form and looking comfortable in mid-table, then the 12 points came right out of the blue." 
Liddell was fitness coach for Ipswich Town and the Republic of Ireland under another ex-Red Mick McCarthy.  He moved to the Algarve in 2018 to work at a football training facility used by professional clubs. He said: "We wanted to try something new as a family. My son is fluent in Portuguese even though he is only seven, and I am getting better. It's one of the best facilities in the world. When clubs come in for their pre-season, post-season or mid-season training camps, my job is to make sure they have all the pitches and equipment that they need. We have hosted some top English teams and we have Marseille here at the moment."
Liddell's former Barnsley team-mate Jovo Bosancic also lives in Portugal.  Liddell said: "We met up at the weekend. He found out I was here and he messaged me. He lives near Lisbon but he came down to meet me. We chatted abut old times. He's a good guy. We have great memories of being at Barnsley."