LEADERS in Barnsley have not ruled out implementing 'further measures' in the coming weeks if coronavirus rates do not continue to fall - but have quashed rumours of a localised lockdown coming into force.
After it was revealed the town is one of the most at-risk places from a second wave, Barnsley Council leader Sir Steve Houghton told a ruling cabinet meeting on Wednesday health bosses are 'constantly monitoring' the situation.
As of the week ending June 21, Barnsley had a weekly rate of 54.7 cases per 100,000 residents, compared to Leicester's rate of 140, which saw the city go into a second spell of lockdown.
"Last week we had false propositions that we were going to be locked down for the weekend, which was never true," Steve said.
"The infection rates in Barnsley are above the national average so we need to be clear about that they're coming down, but we cannot be complacent.
"If they don't keep coming down we will have to look at further measures whatever they are.
"We are in constant communication with Public Health England. Our role is to manage it, at a very localised level, to try and make sure that as the virus declines it doesn't spike significantly.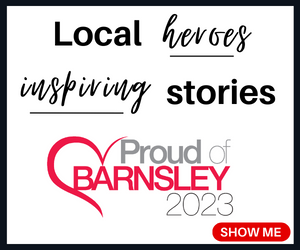 "It's inevitable across the country, not just in Barnsley, there will be outbreaks from time to time and we have seen some of that already in some workplaces and schools.
"The good news is that we've managed to stay on top of that. We've also got to have an outbreak control plan, so we know what we're going to do as and when outbreaks may occur."