A PETITION against the potential 'slaughter' of valuable wildlife due to a planned housing estate has been backed by hundreds of concerned residents.
A 1.19-hectare site currently used as grazing land on St Michael's Avenue, Monk Bretton, has been earmarked for residential development by Barnsley Council.
A decision on the 35-home proposal, endorsed at a cabinet meeting in January, should have been made in March - with delays enforced by the coronavirus outbreak.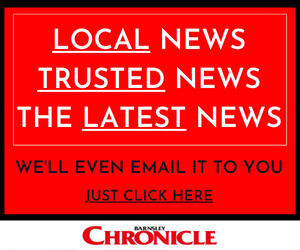 Rachel Stewart, 34, of Preston Way, said she would be taking the results of the petition she set up - which has now gathered more than 500 signatures - to Barnsley Council ahead of a planning meeting on July 28.
Rachel said the area formed a vital 'thoroughfare' between neighbouring green belt spaces, and the habitat had grown in recent years - with deer and foxes returning since the lockdown.
"I'm remaining hopeful," she added.
"The development will have a negative impact on biodiversity of the area if measures are not taken to protect this habitat and the whole of the nature corridor.
"Although the plan to retain the northern corridor aims to protect the wildlife, it will still decimate the area's ecological value.
"There has been an increase in starlings breeding this year and house sparrows which inhabit the area, and these are 'red listed' (endangered) birds.
"More needs to be in place to protect the whole site as a nature corridor even if the development does go ahead."
Following feedback, measures have been put in place to make sure the development protects the current habitat, compensating for any loss by providing replacement vegetation.
Bat and bird boxes will also be provided, according to a planning statement.
"The recommendations made to meet the initial objections such as installation of a temporary road will only add to the devastation of the area and move the issues elsewhere," said Rachel.
"More efforts are needed to preserve as much of the natural existing habitat as possible."