Gerhard Struber believes Leeds United are 'big big favourites' to win Thursday night's Yorkshire derby but is convinced his Barnsley side can cause an upset which will re-ignite their survival push.
Leeds are currently top of the Championship while the Reds are last, although Wigan Athletic's points deduction is set to move them up a place and to within two points of safety ahead of the 5pm kick-off at Elland Road. 
Struber told the Chronicle: "On Thursday, we have to bring a big performance and, if we do not, we have a lot to lose and every player knows this. I hope this game will bring the best out of my players. It is a big chance to show everyone what we can do."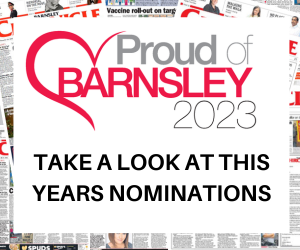 Barnsley have caused shock results this season, doing the double over high-flying Fulham including a 3-0 win at Craven Cottage in February. Struber said: "The biggest responsibility is that the players believe and that my staff give them a good feeling in every second we are together. I can show my players clips and results in the last few months. It is easy for me not to speak 'blah blah blah' because the reality is that we can win against big teams. Why not on Thursday? I believe 100 per cent we can win and I believe 100 per cent we can stay in the league. 
"It is clear that Leeds is the big big favourite but we also have quality and it is very difficult to play against Barnsley with my style and the attitude of the boys. We have had very good games against teams like Fulham and West Brom. This league is crazy and anything can happen. We believe we can bring a very good performance on Thursday. 
"We know the style from Leeds is many rotations in positioning and forward running especially from the full-backs and wingers. They have a good style and a clear plan on the ball. But we have strengths on transitions. I have trust that we can cause them problems. They are one of the best teams in the league, their plan on the ball is unbelievable. They also have a weakness and I hope we can find this weakness.
"We are in tenth place in the Championship after the lockdown. Everyone knows we need points. Sometimes one point is OK and sometimes it is not enough. Hopefully we can make a big surprise."  Young forward Elliot Simoes will miss Thursday's game after suffering an ankle injury when he was fouled in the 0-0 draw with Wigan Athletic on Saturday. Struber said: "He has had a scan. I hope it is not a long injury. It was a foul on him on Saturday." 
Barnsley have struggled to score recently, especially strikers such as top-scorer Cauley Woodrow who has not netted in eight matches. Asked if there was anything that could be done in training to make the team more clinical, Struber told the Chronicle: "To train at the moment is not so easy but we have trained today (Tuesday). It is more of a case of having the right balance and the right mood.  My strikers have a responsibility to score goals and to have the right attitude. They have to bring a body language like they have a knife between their teeth."
He added: "In many games my boys are completely on their personal limit. The only situation is having a better balance in the last third to score goals. I can see the players work very very hard but we also need a little luck. We work very hard for the luck and I hope the luck comes back on Thursday and we can make a big surprise in Leeds.
"We have a very good structure and behaviour in defence but, from the other side, we have lost our killer moves for goals. When I see the expected goals in our last games, we have had the better chances and we must win these games. It is a question of being sharp at the right time. 
"Some players are at 98 or 99 per cent and we need one or two percentage points more.  When everyone is on their limit and in our style, we have a big chance even against this massive opponent. All of our players need to be brave." 
On former Argentina manager Marcelo Bielsa, who is in charge of Leeds, Struber said: "He is a big coach with big experience and a big plan in possession and style. This is the big headline from Leeds. He is also a big name also in Austria." 
After the Leeds game, Barnsley complete their season against two more top five teams as they are at home to Nottingham Forest on Sunday then away at Brentford on Wednesday.  Struber said: "It is not easy, it is a big challenge to play three games in six days against three massive opponents. But it is a big chance to show always the right face in these games."