A VIOLENT bully who subjected his girlfriend to what a judge described as a 'horrendous ordeal' has been jailed for eight months.
Benjamin Penvose, of Majestic Court, Darton, held his victim in a 'choke hold' during an attack at her home near York in what was the start of a month-long harassment campaign against her.
The 28-year-old later returned to the house in Elvington, North Yorkshire, banging on the door and threatening to 'break her fingers' if she called police, York Crown Court was told.
Prosecutor Mark McKone said this was the prelude in which Penvose bombarded the mother-of-one with phone calls, left unsolicited takeaway meals on her doorstep and even posed as a police officer in an attempt to manipulate her.
Following the police's call-out to the victim's address, officers found Penvose hiding in a dog kennel outside her home.
"Police attended at 1am and found the defendant asleep in the kennel and removed him," said Mr McKone.
Penvose, an alcoholic, had been drinking cider at the victim's home which led to a 'violent' argument, added the barrister.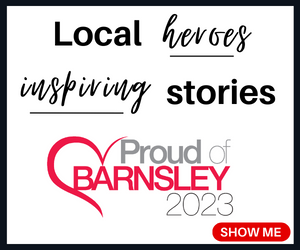 The victim's ordeal began on May 15 when Penvose, who was living with her at the time, started an argument after bingeing on cider.
He started 'calling her names' and when she tried to pour the cider down the sink, he launched a ferocious attack.
"He grabbed her around the neck from behind," said Mr McKone.
"She was being choked. He tightened his grip. The victim had to arch her back to gasp for air."
The victim was 'pulled backwards so violently she fell to the floor' but managed to free herself.
"He later apologised, promising not to do it again, so the incident wasn't reported to police at that stage," said Mr McKone.
However, four days later there was another explosive row on the village green outside the victim's home after Penvose got drunk again.
This time the victim threw his belongings outside the house and Penvose turned up pleading to be let back in.
"She said she would call police if he didn't leave," said Mr McKone.
"He said it would be hard to call the police with broken fingers."
Penvose walked off but returned in the dead of night, 'banging on the door and asking to be let back in'.
The victim called police and Penvose was arrested. He was hauled in for questioning but pleaded his innocence.
He was bailed on condition that he stayed out of Elvington and didn't contact the victim, but immediately began bombarding her with phone calls, and turned up at her home.
Mr McKone said the victim got numerous phone calls from a private number, asking her to drop the charges and asking her to get back with him.
"The victim told him to leave her alone," added Mr McKone. "Penvose asked her not to call police about the fact he had called her."
He left a voicemail message claiming to be 'PC Hammond from York Police Station' and left her a landline number to return the call.
"The victim rang the number thinking it was the police, but the defendant picked up the phone and hung up," said Mr McKone.
The victim changed her number in a forlorn attempt to stop Penvose contacting her, but on June 11, following another flurry of threatening phone calls, the victim received a package on her doorstep.
"She answered the door to a pizza delivery," added Mr McKone.
"The receipt had the defendant's phone number on it."
An hour later, another pizza delivery arrived, followed by a Chinese takeaway a few hours later.
The victim said Penvose was 'constantly harassing her' which had left psychological scars.
He appeared for sentence via video link on Monday after pleading guilty to assault by beating, common assault and harassment between May 15 and June 12.
Jailing him for eight months, Judge Simon Hickey said there was no alternative because of the seriousness of the offences.
Penvose was also given with a ten-year restraining order which bans him from approaching or contacting the victim or entering the victim's street.