MORE pop-up testing facilities to continue the fight against Barnsley's higher-than-average coronavirus cases are set to arrive in the town in the coming weeks.
Further to the council's announcement about enhanced testing being available at County Way, in Barnsley town centre, until July 24, a mobile testing unit (MTU) will be on Station Road, Wombwell, today until 4pm.
More walk-in units are set to pitch up on Goldthorpe Market, Burleigh Street in Barnsley town centre and Penistone Market in the next two weeks, subject to approval from the Department of Health.
A council spokesperson said: "It means that people can get a test if they are concerned in any way - they don't have to be showing any symptoms.
"The virus is still out there and Barnsley Council want to be on the front foot. South Yorkshire has higher rates of new coronavirus cases than the England average and so we must double our efforts as a region to protect ourselves and each other.
"Public Health England (PHE) and national leaders have given permission to use enhanced testing to speed up the decline in new cases. This is a great opportunity that has been offered to us by national teams to stop the spread of the virus.
"The council acknowledges that more testing will inevitably mean more positive cases, but it gives us a better chance of getting on top of the spread of the virus."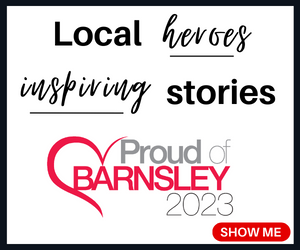 If people have symptoms of coronavirus - such as a high temperature, a new cough, or a change in sense of taste or smell - they should follow the testing information on the NHS website at www.nhs.uk/coronavirus.