HEALTH bosses in Barnsley have hailed another decrease in positive coronavirus cases - just weeks after the town was highlighted as one of the most at-risk areas of a second wave.
Latest weekly figures from Public Health England reveal that Barnsley's rate of cases is down to 17 per 100,000, a reduction on 48 per 100,000 at the end of June.
Julia Burrows, director of public health for Barnsley Council, said: "We've had some good news in terms of the continued decrease in positive cases of coronavirus.
"We continue to monitor our rates very closely and have been working actively to manage every incident and cluster we know about, including in care homes, schools and workplaces.
"As I've previously said, things can change rapidly with this virus, so it is so crucial that everyone follows the advice to regularly wash their hands, keep a distance of two metres and stay at home if they display any symptoms.
"We are also encouraging everyone in Barnsley to wear a face covering when out in enclosed public spaces like shops as it helps protect others from becoming infected.
"It would make a huge difference if the majority of Barnsley did it - we can all play our part in protecting one another."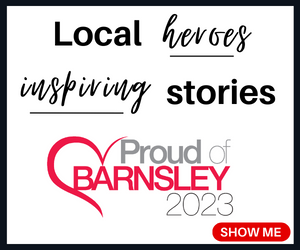 However, despite the reductions in Barnsley, the borough's rates and in areas across South Yorkshire are still higher than most in the country, so bosses have vowed to be 'more proactive than ever' in taking measures to combat the transmission of this virus.
Increased testing has been promised - particularly in 'cluster' areas where a rise has been noted.
"The aim is to identify undetected new cases earlier, particularly those who are asymptomatic and would otherwise not have been tested," Ms Burrows added. "Barnsley is surrounded by areas along the 'M62 corridor' which also have higher rates so we need to work together with our neighbours to control the virus.
"It will mean people with the virus isolate quicker, their contacts identified quicker and thereby and interrupt transmission chains.
"Walk-in mobile testing units will be in place to make it easier for local people to get tested.
"This will give a significant boost to local testing capacity - one of the first lines of defence in reducing infections - as well as making it more accessible to more people.
"In Barnsley, this will be at upper/lower County Way and will be run by armed forces staff as part of the national coronavirus testing programme.
"No appointment will be necessary for this new unit and you can get a test if you have no symptoms.
"More testing will inevitably mean more positive cases, which means that initially we might see our numbers go up again, however, it gives us a better chance of getting on top of the spread of the virus by being able to interrupt any transmission much quicker."
Barnsley Council's chief executive, Sarah Norman, said: "We acknowledge that more testing will inevitably mean more positive cases.
"It's only through wide-ranging testing that we will be able to keep the infection rates going down. I urge anyone who hasn't got any symptoms but is in contact with lots of people through their jobs or role in the community to use this walk-in facility.
"Everyone's actions have an impact on the transmission of coronavirus in our communities and I urge everyone to stay vigilant and help protect each other and our borough."