A BARNSLEY publican who forged a firm friendship with Jack Charlton when he lived in the town says the 1966 World Cup winner was not just a footballing legend but also a 'wonderful human being'.
The former Leeds United and England defender, who has died aged 85, had a house at Worsbrough when he was manager of Sheffield Wednesday between 1977 and 1983.
Charlton, who also managed Middlesbrough and Newcastle United and later had a successful ten-year spell in charge of the Republic of Ireland national team, was a regular at the Red Lion on Park Road, Worsbrough.
Dennis Griffiths was the landlord at the time and recalled: "Jack lived at Rockley Old Hall and liked nothing better than to come in for a pint of John Smith's and a chat, and we became good mates.
"Obviously most people knew him as a great footballer, who had a fantastic career with Leeds and England and later became a really good manager.
"But strip away all that and you would fine an extremely warm, kind, generous and funny man. He was a wonderful human being, a real one-off, and his death is a tremendous loss.
"There were no airs and grace about Jack. He knew some high up and influential people, but he seemed happiest when talking to ordinary working class folk.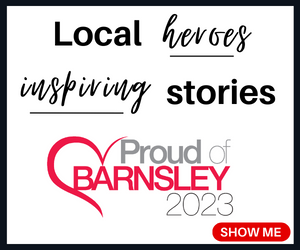 "And it was never all about him. He took an interest in people, and while he was happy to discuss football, he'd be just as keen to talk about life in general.
"I think his down-to-earth attitude reflected his upbringing in Ashington, a mining town like Barnsley, up in the north-east. He never forgot his roots and he never took what he had in life for granted.
"Even after he became Newcastle manager, he'd come back and see his mates in the pub, and I remember him lending his car to one of them so he could go picketing during the miners' strike."
Dennis, now 73, remained in touch with Jack in his later days.
"He had a great sense of humour," he added. "On one occasion, we were ribbing him about going in the directors' box to watch football matches, and saying he didn't know what it was like to have to walk to the ground and stand on the terracing in the rain.
"Barnsley were playing Chelsea, and Jack came to the match with myself and a couple of the lads from the pub.
"He stood on the terrace and during the warm-up, went down to the front and spoke to a couple of Chelsea players he knew. They couldn't believe what was happening.
Jack did a lot of after-dinner speaking at one time, and if he was in the area, he'd come and stay with me and take me to whatever function it was.
"I'd go and visit him as well, and the last time I went, I took some Barnsley pork pies and black pudding, which he really enjoyed.
"I believe there is a campaign to get Jack a knighthood, and I think that would be a really fitting tribute."