Adam Murray is looking to work with Gerhard Struber at Barnsley after the current relegation fight.
The Reds are bottom of the Championship, two points from safety, with two games left.
Murray was a coach under previous head coach Daniel Stendel then took over the side as caretaker for five games before Struber's November appointment.
Asked if he thought Struber would stay, Murray told the Chronicle: "I have not heard anything different. From the conversations we've had, he's enjoyed his time here and likes it here. The staff definitely hope he stays and I am sure the players will want him to stay. It has been great to work with him."
Murray added: "The first few months of the season were a massive learning curve for eveybody and probably punched us in the face before we saw it coming.
"Gerhard has been brilliant to work with, he's put a lot of detail in and we have seen the results. If we still had some months left in the season, we would be in a very good position. It is frustrating  because we know where we could be.
"When you work day to day with him you see the amount of work that goes in. If we had said a few months ago that we would be still fighting go into the last game of the season, we would have taken it.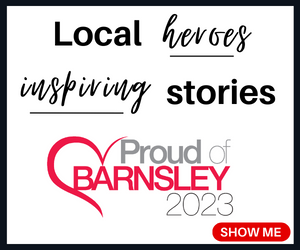 "After the growth in the last few months, it is bewildering to see where we are but goals win games."
Barnsley's strikers Cauley Woodrow, Jacob Brown and Conor Chaplin are all struggling for goals.
Murray said: "At the moment they are not firing, that is just the way football goes. It's come at the wrong time for us but we have good players in those positions.
"The big story of the season and the main headline is the chances that we've missed. We missed a gilt-edged chance at Leeds then a minute later we were 1-0 down."
Wigan Athletic have been flung into relegation trouble after going into administration which earned them a 12-point deduction. Sheffield Wednesday may also be docked points for breaches of financial fair play rules.
Murray said: "The whole season has been weird in many aspects so it's only right that it finishes in a weird way. We don't know what is going on with Sheffield Wednesday. The Wigan situation is what it is. We can only control the points that we get.
"To be this far into the season and not know the black and white is strange to put it nicely. We need to know where we stand.
"I will watch the games tonight and tomorrow but we know what we have got to do. We will need a bit of luck elsewhere but we need to win football matches."
Murray is convinced Barnsley can win their final two games and stay up. He said: "There isn't a thought in our mind that this is over. We represent a town that is hard-working, grasps for everything  that it gets and is very pasisonate. We may have fallen short in some aspects over the season but we have never ever fallen short in fight and desire.
"In hindsight, when we all look back, there are loads of things we could have tweaked or changed. But there are a lot of positives. If we could take a step back and do some things diferently, we probably would."