Gerhard Struber said Barnsley's last-gasp 1-0 win over Nottingham Forest at Oakwell on Sunday was one of the most emotional and important moments of his career. 
Patrick Schmidt's 94th-minute winner, in a game they had to win to avoid relegation, means the second-bottom Reds are two points from safety with one game to play. 
Struber sprinted onto the pitch after the goal. He told the Chronicle: "It was a special moment. It was an emotional explosion in my heart with Patrick and my whole team. We worked so hard with such a big effort today to create chances and to score goals. We very much deserved it.
"My boys were, from the first second until the last, in control of the game. The matchplan, spirit and togetherness was the role model for any team. We never gave up and we believed we would score until the last moment. I am very happy but I do not have much energy left in my body or my mind.
"We had disappointing moments, hitting the crossbar and post, but we kept our plan and looked forward. We didn't change our mindset which is easy to do when you work so hard for chances and you have problems to score goals. We kept going and got the magic moment."
Schmidt has been used mainly in short cameo appearances off the bench such as today but netted his third goal of the season and second injury-time winner after doing the same at Millwall in December. 
Struber said: "For Patrick it is not so easy. In the last few weeks, he has not much gametime but he knows I trust him and he is a very very important player for the team. He has shown me he is a killer in front of goal. He can score goals in difficult moments.  One more time, he showed me this. He is a big striker for us."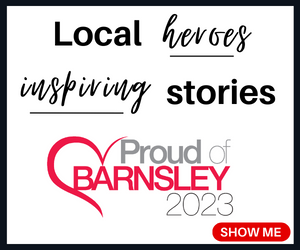 The Reds now travel on Wednesday to third-placed Brentford, who can still gain automatic promotion, needing to win and hope two teams above them falter. 
Struber said: "We know that Brentford is a massive opponent in this league and they play like a promotion team but, when you look back against Leeds and today, we are ready for a big fight. With a similar performance, it is not easy for Brentford to play against Barnsley. 
"This win and this performance gives us the belief that we can bring a very big performance at Brentford. I am convinced we can win in Brentford and I 100 per cent believe we will stay up."
Asked about a possible points deduction for Sheffield Wednesday which could help his side, Struber said: "My energy goes only to my team and do not have focus on other teams and their financial topics. We believe we can stay in the league and that is the most important thing."