A TEACHER who's spent three decades at the same Barnsley primary school is moving on to pastures new.
Joanne Stainton started teaching at Ward Green Primary School in 1990.
Inspired by her teachers from her time at Wombwell High School and then Highfields, Joanne said she always wanted to go into the profession.
"It was an exciting time," added Joanne, 53, who lives off Sheffield Road.
"I used to go in at weekends to sort out my displays for all the children to walk in on Monday.
"I always wanted to be a teacher. When I left school I couldn't do the A levels I wanted, so I ended up working in an accountant's office on Victoria Road for four years before I trained to be a teacher.
"I started at Ward Green in 1990 and never left because it was such a lovely place to work.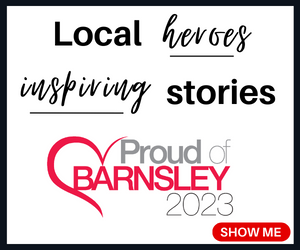 "I still talk to people when I go to the little Asda in Ward Green, there are always children shouting hello.
"It's great to feel part of that community, where people care about you and you care about them.
"I suppose it's those old-fashioned values."
Joanne, who's moving on to a role as a carer, mainly worked with year one children and has taught hundreds of local kids since starting her career.
She said: "They come to me as babies and when they leave they've grown up so much.
"I've got to know all the families at Ward Green, they're all lovely people.
"There are children I taught 30 years ago who are now coming back with their kids.
"I do wish teaching was the same now as it was then.
"There's too much stress and expectation on children now.
"It used to be based on their interests and what they wanted to learn, and now it's about teaching them skills.
"That's on the government, but schools like Ward Green are trying their best to turn it around. It's a great school."