A LONG-STANDING councillor who was diagnosed with prostate cancer following a routine check-up is celebrating after receiving the all-clear from the illness.
Coun Charlie Wraith - who has served on Barnsley Council since 1974 - was diagnosed last year after a routine blood test highlighted that something was wrong.
After surviving bowel cancer more than a decade ago, Coun Wraith now has regular blood tests and it was one of these tests which detected the cancer - even though he had not experienced any symptoms of the illness.
"That blood test saved my life," said Coun Wraith, 76, who represents Cudworth. "My wife Marilyn died in 2016 of bowel cancer, and I have had it in the past so I keep up-to-date with the tests.
"I am really glad I did because you don't always get symptoms with prostate cancer so it might not have been caught in time."
Prostate cancer is the most common type of cancer diagnosed in men - with 26.3 per cent of men's cancer diagnoses being for the illness in 2017.
According to figures released by Cancer Research, men aged between 75 and 79 years old are more likely to develop the illness.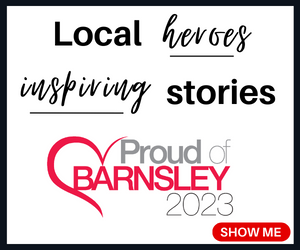 After his diagnosis, Coun Wraith launched an appeal to urge men of all ages to get checked out.
"It's so important to be on top of these things," added Coun Wraith. "If I hadn't had that blood test I may not have known until it got really bad.
"I feel like I have been given a second chance because it was discovered and treated really quickly."
Coun Wraith underwent 20 days of gruelling radiotherapy treatment at Sheffield's Weston Park Hospital and rang the bell in December to signal the end of his treatment.
His tests have revealed he has beaten the illness and is now cancer-free.
"I feel amazing," said Coun Wraith. "I got the phone call from one of the doctors and who told me that I am fit and healthy and the cancer is gone.
"The radiotherapy was hard and knocked me sick, but I am happy it's over and done with and that I can move on and get back to representing the ward.
"I would like to thank all the staff and nurses at Weston Park. They were lovely and welcoming and put me at ease during the whole process - I can't thank them enough for what they have done for me.
"Even though I am cancer-free I will still campaign for men to get tested. Don't hide your head in the sand about it, the tests might not be pleasant but they could end up saving your life."