A FAMILY helped foil the plans of a would-be burglar as he was breaking into their shed - by restraining him for more than 30 minutes until police arrived and arrested the culprit.
In the early hours of July 14, Michael Nippers, 56, was awoken to loud noises coming from his garden.
He went to the window and saw a man attempting to break into his garden shed.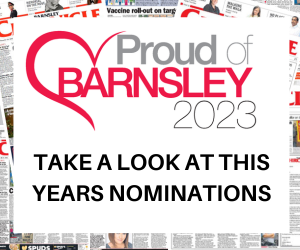 "I threw on my boots and headed out to confront him," said Michael, of Ashwell Close, Shafton. "I wasn't really thinking much except that I wanted him to stop breaking in."
Michael keeps his power tools inside the shed, which he said would be expensive to replace.
"When I asked the guy what he was doing, he said he wasn't doing anything and that he was 'just walking past' which I didn't believe.
"I shouted to my wife, Jacqui, to phone the police and grabbed him when he bolted."
Jacqui, 60, and the couple's 25-year-old daughter Hayley, restrained the man who tried to bite them.
"He told me he had a spanner down his top, which I found out later had been stolen from one of my neighbours," added Michael. "He said he was going to hit me with it so I managed to wrestle it off him and hold his arms.
"Jacqui and Hayley were sitting on his legs because he was attempting to kick them."
One of Michael's neighbours was awoken by the commotion and helped restrain the man further until the police arrived.
"We were holding him for more than 30 minutes - it was exhausting," said Michael. "I don't think we would have been able to do it if my neighbour didn't come over to help.
"Hayley bruised her sciatic nerve because he was moving about so much."
The event has left Michael worried about safety - and he revealed the incident wasn't the first time the family had been targeted.
"When we first moved in we got burgled, but I wasn't quick enough to catch him," Michael said. "Now I am worried about everyone who walks past the house because I keep wondering if they are going to try something.
"I am quite happy that we managed to restrain the guy, and that it was caught on CCTV. I don't want this to happen to anyone else.
"At the time I didn't really think about what could go wrong because of the adrenaline, but afterwards I thought how one of us could have got really badly injured if we had been hit with the spanner.
"Hayley is on crutches at the moment and my neighbour cut his foot but I think it could have gone a lot worse. I am happy we managed to catch him before he targeted anyone else."
Police said a man was charged after the attempted break-in.
A spokesperson for South Yorkshire Police said: "A Barnsley man has appeared in court charged with burglary.
"Shane David Kearford, 39, is charged with one count of burglary. The charge relates to a burglary at a home in Shafton in the early hours of July 14.
"Kearford appeared at Barnsley Magistrates' Court a day later and was remanded in custody ahead of his next hearing on August 6."