Steve Mokone made only one first-team appearance for Barnsley – but it was highly significant.
For, in the League Cup first-round tie against Southport at Oakwell on Wednesday, September 13, 1961, the South African forward became the first black player to represent the club. Mokone, nicknamed 'Kalamazoo', spent two months of a remarkable life in Barnsley, and his intriguing story will be told in a new book 'Football's Black Pioneers', to be published at the end of next month.
It charts the first black player to represent each of the 92 clubs in the Premier and Football League, a claim Mokone also had at Coventry City. As well as Cardiff City and Dutch side Heracles, where he remains a hero, his nomadic career took him to some of European football's biggest names in Barcelona, Marseille, Torino and Valencia before he had spells as player-coach of Canada's Hamilton Steelers and Australia's George Cross, based in Melbourne.
Mokone, who had trained as a teacher while still in South Africa, then moved to the USA, where he completed further studies and became assistant professor of psychology at the University of Rochester. He also spent time in jail for an acid attack on his ex-wife, whom he had married in London shortly before his spell at Oakwell.
"One of the most notable things about working on the book is that there were fascinating background stories to so many of the players we researched, and none more so than Steve Mokone," said Bill Hern, co-author with David Gleave.
"It's easy to question some of the claims he made about his footballing prowess, and his one appearance for Barnsley was more than he managed for several of his other cubs. "You might say he was a bit of a Walter Mitty. His life was certainly one long tale of unlikely stories and contradictions. You could write a whole book just about him, and in fact there has been two, as well as a film."
Hern is referring to works by Dutch journalist Tim Egbers, 'The Black Meteor', which focuses on Mokone's time at Heracles and was turned into a film, and 'Twelve Stolen Years', reflecting on claims that the former Red, who died aged 82 in 2015, was wrongly convicted when he went to prison. Following publication of 'The Black Meteor' in the late 1990s, Heracles invited their popular former player back to the town of Almelo, near the German border, where a new stand at their stadium was named in his honour.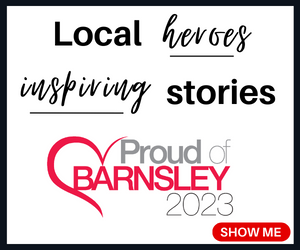 Now in the Dutch top flight, they were in the third tier when Mokone helped them win promotion in 1957/58, the first of his two seasons, which came between his spells at Coventry and Cardiff. Having made his mark at Durban Bush Bucks and represented a South Africa Black XI while still a teenager, he was signed by Coventry after seeing their name in a newspaper and writing to ask for a trial.
Impressed by Mokone's enthusiasm and determination, Charlie Buchan, the former Sunderland, Arsenal and England player who later became a football journalist, put up £100 for his fare. Having adapted to English pitches – he had never played on grass before – his first-team debut came in a Third Division South match at home to Millwall in October 1956. As was to be the case at Cardiff and Barnsley, Mokone's dribbling skills and the novelty of having a black player in the team made him popular with supporters.
But managers seemed less impressed, and he made just four appearances in all for Coventry and only three for Cardiff, for whom he scored in a 3-2 home Second Division (now Championship) win over Liverpool early in the 1959/60 season. A disagreement over being asked to play with an ankle injury led to his departure, but Mokone found himself impressive new employers in Barcelona, although they loaned him to Marseille, and he failed to make the first team at either.
He signed a contract at Barnsley, then of the Third Division (now League One), in early August 1961 after chairman Joe Richards met him in London. The Oakwell faithful got their first sight of Mokone in a reserve match against Blackpool. Chronicle reporter Keith Lodge noted: "He dribbled his way past two, three, four men with almost insolent ease, and his distribution was always spot on."
Three further Central League games followed, including a 4-1 win at Chesterfield in which he scored, and an amazing clash with Manchester United's second team, who won 11-5 at Oakwell. Three days later, Mokone, described by the Chronicle's Selwyn Dunford as the club's "man of the moment" played at inside right as Barnsley made round two of the League Cup by beating Southport 3-2 with the help of a Ken Oliver hat-trick.
The attendance was 4,489 and Dunford noted there were cheers every time 'this fine ball artist (Mokone)' touched the ball. Yet within a couple of weeks, and after just one further reserve appearance away to Aston Villa, he was gone.
"While no reason is given, the minutes of a board meeting on September 18, 1961 reveal Barnsley manager Johnny Steele was tasked with 'consulting' Mokone with a view to the cancellation of his contract," adds Hern.
"The minutes of a subsequent meeting on October 2 recorded that Steve was willing to cancel his contract providing the cost of an air fare of approximately £340 to Lisbon was met, to which the chairman and manager agreed."
Mokone later resurfaced in Rhodesia (now Zimbabwe), spending a year at Salisbury United, after which he claimed to have been at Torino and Valencia, although there is no evidence he played first-team football for either. After his spells in Canada and Australia, he moved to the USA in 1964. 'Football's Black Pioneers' will be published by Conker Editions on August 31. Go to books@conkereditions.co.uk for further details.