BARNSLEY Council now has the power to close local business premises and shut down public gatherings should a threat of a new coronavirus outbreak come to fruition.
The measures will allow the council to restrict public gatherings across the borough, whilst also being able to close outdoor spaces and business premises if a potential spike is on the horizon.
Julia Burrows, director of public health, said: "Locally-led responses are the best way to tackle significant outbreaks, and these new powers could be critical to help save lives by allowing us to react immediately.
"Previously, undertaking a similar process to shutdown premises in response to public health concerns required going to a magistrates' court which could have taken a number of days to agree and enforce."
The council will only be allowed to use their new powers, or take 'direction', if it is in response to a serious and imminent threat to public health, or if the direction is necessary for preventing, protecting against, controlling or providing a public health response to the spread of infection by coronavirus in Barnsley.
As well as this, council leaders will be able to take action if the requirements or restrictions imposed by the 'direction' are a proportionate response.
"Any direction would be reviewed at least once every seven days and enforcement, in partnership with the police, wold be the last resort," Ms Burrows added.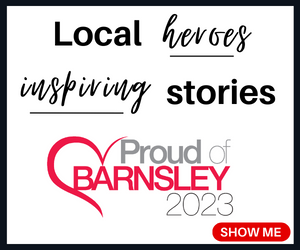 "It's an extra suite of tools available for us in case we need it, and of course, we hope that we won't have to use them.
"That's why it's so important that we continue the work everyone has been doing to protect themselves, their families and their communities such as adhering to social distancing measures, washing their hands, wearing a face covering and getting a test and self-isolation if they have symptoms."
The council are providing 25,000 free reusable face coverings, which are available until today, after the government made it compulsory to wear a covering in all shops.
Testing units have also proved a success, with many people engaging with the offer which helps give the council a better chance on getting on top of the spread of the virus, allowing them to identify new cases earlier - though Ms Burrows admits this may see virus rates increase.
"While we may see our average rates increase covering the period of extra testing, it's against a background of an overall reducing trend of infection rates in Barnsley," Ms Burrows said.
"As you will know from my previous updates, we were on the national list as 'an area of concern' due to having high rates compared to other areas in the country.
"I'm pleased to let you know I was informed yesterday we have been taken off that list.
"However, that, of course, does not mean we can relax any of the measures we take to protect ourselves and others.
"The virus is still with us and will be for the foreseeable future.
"If anything, we need to double our adherence to the guidance to ensure we continue to prevent transmission of the virus, so we don't start to see infection rates creeping up again."
There has been a total of 1,971 cases in Barnsley to date, with a total of 245 coronavirus-related deaths registered to July 10.