A DISGRACED ex-Barnsley Hospital surgeon has been struck off the medical register having been found guilty of forcing himself on multiple female colleagues during a lengthy stint working in the town.
Muhammad Khan, 55, subjected women to a catalogue of sexual abuse over a seven-year period, it was found, despite denying the claims throughout.
The surgeon left three workmates known only as Miss A, Miss C and Miss D 'living in fear' of him over his 'trademark' habit of sneaking up behind them, pressing his genitals against them and making suggestive noises.
Miss A was a staff nurse, Miss C a senior theatre practitioner and Miss D an assistant technical officer who often worked with Khan in operating theatres.
A tribunal report said: "Miss A alleges that Mr Khan made inappropriate comments towards her. She alleges that one such comment was that she should hurry up and have an affair before she 'dried up due to her age'.
"Further, Miss A alleges that, in autumn 2012, Mr Khan approached her and touched her breast, after she had scrubbed up. Following the alleged incident she requested a transfer so that she would not have to work with him any longer.
"Miss C says that Mr Khan approached her, pressed his genitals against her bottom, and said 'this is what you are missing out on'. She also alleges that Mr Khan touched her vagina on two occasions once when she was passing him in a coffee room doorway, and once in the coffee room itself.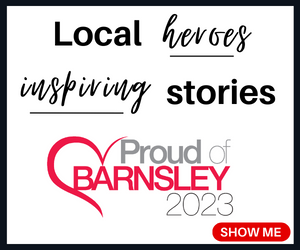 "Miss D alleges Mr Khan grabbed her from behind, ran his arm across her chest, put his hand on her breast and squeezed it, ran his hand down her back and across her buttocks, and said 'no-one needs to know about this'."
Khan was reported to the General Medical Council following a police investigation and he has been appearing before the Medical Practitioners Tribunal Service (MPTS) in Manchester.
He qualified in South Africa in 1984 and became a specialist orthopaedic surgeon in 1992, working full-time at Barnsley Hospital three years later, rising to the position of clinical director in his field.
Khan, who claimed he was the victim of a 'conspiracy', was sacked by bosses in Barnsley over the incidents which took place between 2006 and 2013 following the complaints.
However, he later won an unfair dismissal case at an employment tribunal which said he should be reinstated, and then obtained work in locum roles after the trust appealed the decision.
Damian Cooper, chairman of the MPTS, said: "Mr Khan abused his position of seniority and trust and he has continued to deny the allegations made against him, adopting a counter accusation in his defence that two complainants fabricated their claims.
"The tribunal also considered Mr Khan's doubtless unblemished years of surgical and clinical practice and the impact on the public interest of his erasure from the medical register.
"Mr Khan's clinical practise has never been in question, however given the sexual nature of his repeated misconduct and the way the conduct was carried out, the tribunal considered that the requirements of all three limbs of the statutory objective necessitated a sanction of erasure in this case and outweighed the loss to the public of Mr Khan's clinical expertise.
"It determined that erasure was both appropriate and proportionate in this case and no less a sanction would satisfy the overarching objective.
"The tribunal was extremely concerned that he was prepared to touch colleagues in intimate areas of their body.
"He held a position of significant influence and power within the department and should have acted with integrity and as an example to his colleagues.
"On that basis, the tribunal determined that Mr Khan's name be erased from the medical register."
Dr Richard Jenkins, chief executive of Barnsley Hospital, said the hospital fully supported the tribunal's decision.
"Mr Khan was dismissed by Barnsley Hospital following allegations raised about
his conduct toward female staff and he was subsequently reported to police and the General Medical Council.
"His conduct as found proved by the Medical Practitioners Tribunal was totally unacceptable and this sort of behaviour is not tolerated in our hospital. We have offered extensive support to the individuals affected by his actions."