MORE than 3,000 residents across the borough have been tested for coronavirus in the last seven days but the new number of cases has remained low despite the increase in tests, new figures have revealed.
A total of 3,152 people were tested at numerous pop-up centres across Barnsley, with an average of 450 to 475 tests carried out each day, councillors were told at a virtual meeting yesterday.
Barnsley has now been removed from the government's watchlist, just weeks after it was announced as one of the worst-affected towns in the country and at risk of a second wave.
Julia Burrows, director of public health for Barnsley Council, said: "Coronavirus will be part of our reality for some time yet, we don't have a lot of effective treatments or a vaccine, which is why it's so important to do the simple things correctly.
"We had a peak of cases around the end of April and as of Wednesday we are at 1,976 cases, with a cumulative rate at 804.2 per 100,000 people.
"We have had a high rate of cases since the pandemic started, one of the highest in the country, and overall our cases since March and April have been high - that's a historical fact that cannot change."
During yesterday's full council meeting it was revealed Barnsley's cases were reducing - but at a slower rate than other places in the country.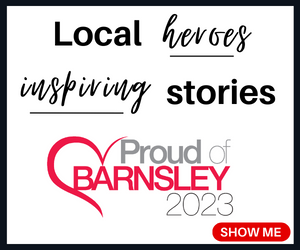 "The number of new cases has remained low despite more tests being carried out," Ms Burrows added.
"Barnsley has been ahead of the curve with regards to face masks, hopefully it is something that the town's residents will embrace because it will keep the borough safer."
Barnsley Council is providing an initial 25,000 face coverings, free of charge, for all residents as part of the 'Be a Barnsley Superstar' campaign after it was made compulsory by the government to wear face masks in supermarkets and shops.