A BREAKTHROUGH in a bid to alter the maximum jail sentence for those convicted of causing death by dangerous driving is set to be struck - two years on since a Barnsley woman was killed by four career criminals joyriding in a stolen HGV.
Barnsley East MP Stephanie Peacock and Barnsley Central MP Dan Jarvis have co-sponsored a bill that, if passed by ministers who initially supported calls, will see the current 14-year maximum term scrapped.
It follows a long campaign by the family of Grimethorpe woman Jacqueline Wileman to change sentencing guidelines for causing death by dangerous driving.
The 58-year-old who was on her daily walk on Common Road, Brierley, on September 14, 2018 was struck and killed by the speeding HGV.
Its driver, unlicensed Karn Hill, then 23, who was also over the legal drink-drive limit, was given a ten-and-a-half year jail term.
Passengers Wayne Carroll, 29, and Alan Mawhinney, 53, each received a 12-and-a-half year sentence while another passenger, 48-year-old David Mellor, was given a 13-year term.
All four were guilty of causing death by dangerous driving, although Hill's pre-trial guilty plea meant he automatically received a 25 per cent sentence reduction, and the men will be eligible for parole upon completing half of their sentences.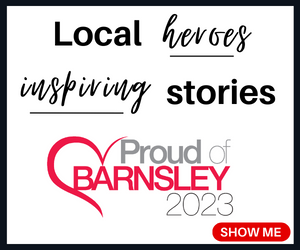 In Parliament, Stephanie has held the government to account on its commitment to introduce tougher sentences. She met the then justice minister and Johnny Wood, Jacqueline's brother, to lobby for increasing the maximum sentence to life.
The bill was presented by former Prime Minister Theresa May and it seeks to amend the 1988 Road Traffic Offenders Act, making life imprisonment a possibility for offenders convicted of causing death by dangerous driving.
Stephanie said: "It is an outrage the sentencing guidelines do not reflect the devastation felt by families whose loved ones have been taken away from them too soon.
"The sentence for causing death by dangerous driving should be life. I'm proud to have campaigned alongside Jacqueline's family to change the law and get her loved ones justice.
"This bill is the first step towards making our roads safer."
Dan added: "Dangerous drivers who, through their own reckless action, take the lives of others must face tougher sentences that the ones currently handed out.
"I have been a very long-standing campaigner on this issue and welcome this bill as an important step towards ensuring that dangerous drivers face justice."
Mr Wood has been campaigning since the sentences were given to the four men, which he described as a 'kick in the teeth' to him and his family.
He told the Chronicle: "The 14-year maximum term is something we want to be completely scrapped.
"Judges should not be bound by that restriction and the ultimate goal is to have death by dangerous driving treated in the same way as murder.
"Some people carry knives and guns and if they're used fatally, the person is sentenced for murder.
"The same can be said with vehicles, especially a stolen HGV, as it can be fatal in the same way as a gun or a knife."