Season will start twice, once without fans and once with them  There will be two start dates for the 2020/21 season. One seems certain to be September 12, when the campaign is due to begin with behind-closed-doors games, and the other will be when fans are allowed back in to grounds which is due to happen in October – although it could be later. When the fixtures are revealed, fans might be glancing both at the first game in September and October as they could each bring different experiences. 
There are still plenty of details to be revealed about how fans can return to stadiums and in what numbers. Barnsley will have about 8,000 season ticket holders, if not more, which is slightly more than a third of Oakwell's capacity but it will depend on government regulations if all of them can fit in for each home game.  There is also the fact that the rate of both infections and deaths are not reducing at the hoped-for pace and areas of the country are being plunged back into 'local lockdown'. We seem far away from those taken-for-granted Saturdays of fans travelling across the country to watch their team and packing into stadiums in the tens of thousands.
As a journalist, the nine last games of 2019/20 were a surreal experience. We had our temperatures checked and filled out forms at the entrance to stadiums then, wearing a mask and observing social distancing, worked with a laptop on knees in away games or with an entire hospitality box each in Oakwell's East Stand. The press conferences were bizarre, conducted over Zoom or phonecalls – often with a player or manager who was just metres away.  Although the echoey, empty stadiums did start to become more normal, the lack of fans is a minor tragedy in a horrendous situation and, until they return, football will not really be football.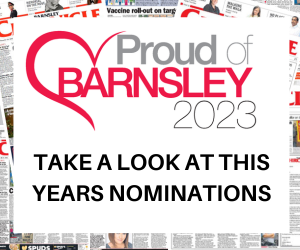 Championship spending  slowing down due to Covid-19As a league, the Championship spent around between £200-300million in each of the last four seasons on transfer fees. This season, that figure is expected to drop dramatically with clubs dealing with the loss of matchday revenue due to behind-closed-doors games as well as reduced or late season tickets, and other losses.
In the first week of the transfer window, last week, only a handful of signings were made by second tier clubs, while a similar number of deals had been done before the window opened for the coming season. This week, as of yesterday afternoon, barely any more business had been done with Barnsley among the majority of clubs who are yet to make a signing for the season which begins in just over a month. 
The vast majority of the few deals done so far have been free transfers or loans while the others have been mainly for undisclosed fees thought to be relatively small. Norwich City seem to be the only club splashing cash in the millions. 
League One champions Coventry City made four signings while the Championship season was still ongoing and they played their first pre-season friendly ten days before the play-off final in an example of this out-of-kilter, chaotic footballing schedule.
Looking at the league as a whole – with the three newly-promoted clubs making one of the toughest steps up in football, the likes of Birmingham City, Luton Town and Huddersfield Town potentially set for another battle against the drop and points deductions for Sheffield Wednesday as well as possibly Derby County – the Reds have a chance of finishing higher than the 21st place in two of their last three survivals. 
Barnsley will put in the miles in a southern-based league Half of the journeys Barnsley will make to away games next season will be 150 miles or longer, putting strain on fans' wallets if and when they are allowed back into away ends.  Fellow Yorkshire clubs Leeds United and Hull City have exited the Championship in different directions, while the arrival of Wycombe Wanderers, Norwich City, Watford and Bournemouth makes the Championship even more of a southern-based division. 
But the Reds will still have Yorkshire derbies with Sheffield Wednesday, Rotherham United and Huddersfield Town as well as relatively short trips to the Midlands and Lancashire.  Also, Barnsley enjoyed some of their long journeys last season with London victories against Millwall, Fulham, Queens Park Rangers and, most famously, Brentford on the final day.
Plenty of sympathy for Wigan's players, staff and supporters After Wigan's appeal against their 12-point deduction was unsuccessful, they have officially dropped into League One and Barnsley are certain to be in the Championship next season – something everyone at Oakwell was confident of as soon as they won at Brentford.
Although it is an immense relief for the Reds to stay up, and potentially crucial for the future of the club, it is hard not to feel a lot of sympathy for the Wigan players – who would be 13th without the deduction – and fans whose club may now face a bleak future. 
Barnsley also stayed up in 2012 thanks to a points deduction for Portsmouth although that was confirmed much earlier in the season and the Reds finished eight points clear of the bottom three in 21st place.  The Oakwell club cannot bank on others keeping them up in the future and need to strengthen their squad, keep their star players and add some experience if they are to avoid a scrap for survival next season.