A BEAUTICIAN from Cudworth is fearing her salon may close after the government halted the reopening of salons for the third time since lockdown began.
Sarah Jane Lyman, 33, of Newland Avenue in Cudworth, opened up her salon, Platinum Style, last February with her business partner Rhianna McGrath - but as grants have started to dry up a devastated Sarah hopes her salon doesn't meet the same fate as others.
She told the Chronicle: "We've been closed since March 23 and to be honest the first thing we did was panic because we didn't know exactly when we were going to be able to reopen.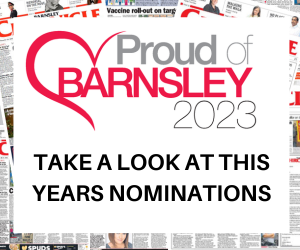 "We understood the decision because it's a deadly virus and we're absolutely not disputing that at all - we just don't understand as to why we're not allowed to reopen when my husband is able to cut beards.
"We did get the £10,000 grant at the start of lockdown but that ran out months ago, any money that we get in is going to the salon because we've put so much of our own money and effort to keep it going - it's absolutely heartbreaking what's happening."
Sarah was set to reopen her salon last weekend, but due to the government's U-turn she was forced to cancel her appointments - though she had to be told by a client that she was unable to reopen as she couldn't think of any reason why they'd go back on their word.
"I like to think of myself as financially independent but I've not been able to support my husband or my three children - it's devastating," she added.
"I don't know how long we can keep the salon going, I've seen loads of salons having to close and I really hope that this isn't the case for us.
"We don't feel that we've been taken seriously enough at all by the government, no one seems to care at all and it's so frustrating for us.
"If we mention that we're struggling we get people telling us that we aren't essential and that we should get 'real jobs', but football isn't essential and that's restarted - I just want everyone to realise how hard is has been for our industry."