BARNSLEY and the wider South Yorkshire region must move quickly from the five-year devolution saga and look to the future for the area to realise its full economic potential, according to leaders.
Sheffield City Region Mayor Dan Jarvis, who is also Barnsley Central's MP, spoke out after the deal was formally ratified in Parliament last week.
The deal, worth £900m over 30 years for South Yorkshire, was initially signed in principle by all four South Yorkshire leaders in 2015.
"Sheffield City Region will only work if all the partners are onside and that's what we've got now," Dan said. "I've been really impressed with all the region's councils and anchor institutions in recent weeks and months have all stepped up to the plate.
"South Yorkshire as a whole needs to be levelled up, not just in the economy, but skills, education and health.
"The landmark devolution deal has been signed into law this is a great occasion for South Yorkshire because millions of pounds in additional funding and new powers are available.
"But we can't do it on our own - this is a hand-up, not a hand-out."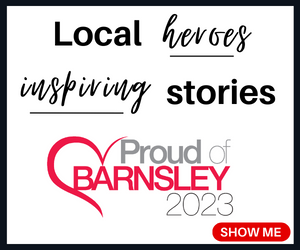 The deal was signed in 2015 but Barnsley and Doncaster backed out and opted for a hypothetical 'One Yorkshire' deal, one which leaders in both towns are keen to pursue in the future after pledging their short-term commitment to the agreed devolution deal.
Dan said it will bring benefits including control of a new, flexible single pot of funding for economic growth, which incorporates an additional £30m annual allocation over the next three decades.
It also secures devolved transport powers and funding, full devolution of the adult education budget of around £35m a year for colleges and training providers, increased planning capacity and powers to deliver housing and economic growth and greater control over how and where funds are directed.
"This is undoubtedly the hardest thing I've ever had to do in politics," he said.
"It was a perfect problem in the sense that the national focus was on Brexit and that consumed most politicians, we had a very difficult challenge in South Yorkshire in not having an agreement on how to proceed.
"I'm determined now to seize this opportunity and to really make this work and use it to deliver some really meaningful benefits for our residents - they deserve the best.
"While it has been hard and we've finally done it, this is only the beginning of the journey."
Barnsley Council leader Sir Steve Houghton added: "The achievement of such a framework is a major step towards achieving a full Yorkshire-wide devolution deal.
"Discussions have taken place between South Yorkshire and the government and agreement has been reached that the government will continue work with Yorkshire councils to establish a Yorkshire committee now South Yorkshire's devolution deal has been brought to a positive conclusion.
"Barnsley and Doncaster have the opportunity to join any full Yorkshire devolution at a future date.
"This is in line with Yorkshire leaders' discussions and represents a significant step forward for the region."