The unusually short summer break means that Barnsley's players can go straight into intense football training sessions from the start of pre-season, says their sports scientist. 
Gerhard Struber's players are set to undergo fitness tests and medical assessments today before travelling to the FA's St George's Park for a week of training.  The Championship is due to get underway on September 12, meaning the Reds will have four weeks of full training, and two friendlies, before their league schedule begins. 
Sports scientist Luke Dopson told the Chronicle: "We are expecting the boys to be in really good shape. In pre-season they will normally have had two months off but this time it is three weeks. The emphasis won't be on regaining fitness, it will be picking up where we left off. Everyone has had a lot of football in their legs so they should be fit. 
"I gave them a bit of fitness and strength work to do in the last three weeks but we also told them to go away and forget about football for a bit. We will still be doing a bit of fitness work but we can focus on football from day one. We have to get them ready to play matches, because the first game is only a few weeks away, so there will be a tactical and technical emphasis straight away.
"That will probably make it more enjoyable for the players because the physical load won't be as high as they are used to. The brief from Gerhard to myself at the end of the season was that he wanted intense football sessions right from the off. The way that we play under Gerhard means that the lads have to be very fit, and they will be expected to work extremely hard from day one."
It has been 23 days since Barnsley won 2-1 at Brentford to retain their Championship status in dramatic style. That was the ninth game in a 32-day spell of matches as the season was swiftly concluded having been suspended for three months due to the coronavirus crisis. 
The Reds returned to train in May, during lockdown, and will still be finishing the 2020/21 campaign in May 2021 – which means Dopson and his colleagues must ensure they do not burn out.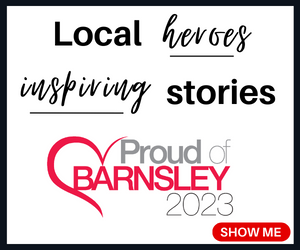 "It is uncharted territory and that is one issue we might come up against, after such a long season then a short turnaround. I think the modern footballer takes care of themself very well, and hopefully, we can get the balance right with recovery so they can go through the season with no problems.  But the biggest issue could be mental side, with two seasons back to back and the pressure of playing so many games, as well as the emotional way in which we stayed up in the last minute of the last day.  But we are in a much better position having stayed up because everyone is excited for another season in the Championship."
Barnsley may have an advantage over newly-promoted clubs such as Rotherham United and Coventry City who will not have played in six months since the League One season was decided on a points-per-game basis. 
Dopson said: "It could be a disadvantage. They won't have the high level of match fitness that the other clubs have, but they will have had more time to rest and relax and, probably, their squads will have fewer injuries."
Dopson was impressed by the players' discipline during the lockdown then the gruelling schedule when they returned. 
"I learned a lot but the biggest thing I learned was how professional the players are. Things weren't running like normal but we had a group of lads who were excellent in applying themselves despite the environment being a bit strange. They were happy to take responsibility. We couldn't do group sessions in the gym but the lads did it all on their own. 
"We didn't have to schedule it, the players did it themselves. Most of them just focused full-time on football and didn't do anything else apart from training, playing and being at home. There are still restrictions in place. We need to limit the amount of time we are all together as a full group of players and staff. Analysis sessions might be split in two so we can maintain social distancing."
Dopson was at Brentford's Griffin Park last month when Barnsley won with an injury-time goal which kept them in the Championship.
He said: "I felt shocked. We all hoped, and we believed that we could do it with the performances after lockdown. There was a really good feeling about the place. But it was just crazy how it actually worked, like a movie script with both teams needing to score in the last minute. 
"It was unbelievable and very good memories for everyone. I like to stay a bit more reserved on the touchline but it was good watching the pile-on and the celebrations from the dugout."