THE future of live music at one of Barnsley's longest-running and most popular venues remains uncertain - after its owners announced the business is being liquidated as a result of the costly coronavirus pandemic.
The Old Schoolhouse Venue - formerly known as the Polish Club - is situated on Blackburn Lane and was built in 1877.
Having made its name as one of the town's go-to venues for music lovers - where it regularly featured jam-packed weekend schedules before lockdown restrictions were implemented by the government in March - its future is now in doubt due to the financial impact of the pandemic and strict social distancing measures.
Co-owner Gary Watson said: "There's still a lot of uncertainty surrounding it but the company is being dissolved and we're wanting to lease the venue out in the hope it can continue as a place for live music.
"In many ways the place has put Barnsley on the musical map - it attracts top quality performers, albums have been recorded there because its sound is that good and pure.
"I care about it as it's in my blood but the impact of coronavirus has been draining to us and a lot of other venues as no money has been coming in.
"Staff have had to be furloughed, which they still are, and it's been a big struggle. There's still no planned reopening date but we're having meetings about its future.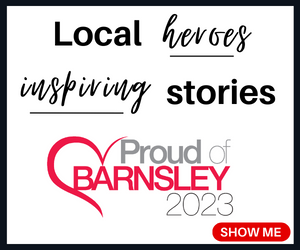 "The hope is that a leaseholder can be found and the Old Schoolhouse can continue as it was."
The Chronicle understands parties have already expressed their interest in taking on the lease, giving the venue a glimmer of hope it can stave off the threat of closure.
More than 30 Barnsley bands have joined together to pay tribute to the Old Schoolhouse after it was announced that live entertainment's future there was at risk.
The two-volume CD, aptly named Art Tneet, includes 34 Barnsley-born artists who hope to raise funds for the venue, and to also say a thanks to a club that helped many of them spring onto greater notoriety.
Sam Horton, 23, of Hoyland Road, Hoyland Common, alongside Tom Seal helped pull the strings to get all the bands together - such as Hands off Gretel and The Barsteward Sons of Val Doonican - and is set to release the CD on September 25.
Sam, who has been playing in bands for the last eight years, added: "When we saw the news that the venue was at risk all we could think about was trying to commemorate it in some way - that's why we came up with the idea of the charity CD compilation.
"It has two volumes because of the number of Barnsley bands that wanted to help - it's due to role the club played for them and there's something for everyone, from indie to heavy metal.
"All the money we raise from the album will go to the people who work there as a thank you."
Sam believes the venue - which recently received a renovation - plays a special part in everyone's heart due to the fact that there isn't an array of music venues to play at in the town, and for many it signified a major turning point in their career.
"Growing up in Barnsley you can't just go straight to the O2, you start off at these venues and it's such a shame that it's closed now," he added.
"I used to go there every day when I was younger, there was always an act on and the CDs try and encapsulate all the memories that everyone has.
"There's been a lot of monumental gigs played there for bands like Hands off Gretel - it's different to growing up in Leeds and Sheffield where there's loads of small independent venues, we just don't have that in Barnsley which is why the Old Schoolhouse is so important."