A VILLAGE in Barnsley has seen just one death due to coronavirus since the start of the pandemic - while other areas of the borough have had upwards of 20.
New figures released by the Office for National Statistics (ONS) break down deaths involving Covid-19 at local level.
And the data, which shows deaths occurring each month from March 1 to July 31, registered up to August 15, reveals a vast disparity between those areas least and most affected by the virus.
In Monk Bretton, there has been one death registered as involving Covid-19 - which means the virus is mentioned on the death certificate as a main, underlying or contributory cause.
This came in April, the month with the highest number of deaths across the borough.
In the same month, Wombwell South - the area with the highest number of deaths overall, at 24 - saw 20 deaths registered.
Mapplewell and Staincross has seen 23 coronavirus-related deaths registered.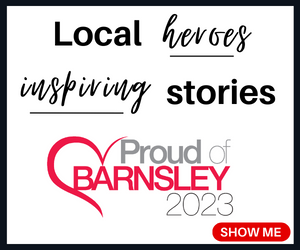 Also relatively high are Worsbrough, with 15, Worsbrough Common, with 14, and Thurnscoe and Royston West which have both had 12 deaths due to coronavirus.
Other areas which have seen low numbers are Elsecar, where two people have died of the virus, and Barnsley town centre and Park Road, which has seen three deaths.
Only two areas in England and Wales registered more than 20 deaths in July, suggesting a downward trend.
And in Barnsley, there were only six coronavirus-related deaths in July - in Royston East and Carlton, Grimethorpe and Brierley, Cudworth, Honeywell and two in Darfield and Great Houghton.
The figures reveal 71 local authorities had no deaths in July which involved Covid-19.
There were 251 deaths related to Covid-19 in Barnsley from March 1 to July 31, according to the ONS figures - four times fewer than the number of non-coronavirus-related deaths in the same period.
Barnsley, which was removed from the government's 'watch list' last month, now has a rate of six cases per 100,000 - two fewer than the national average - and has seen a total of 2,137 cases.
Barnsley Council public health director Julia Burrows said: "Given that numbers were reported, not rates, we cannot determine from this data whether one area was statistically significantly higher or lower than another.
"Areas will be affected differently, depending on factors such as the population structure, number of care homes, prevalence of underlying health issues, or level of deprivation within the area."
Ms Burrows added most cases were now being seen in younger age groups, contributing to a small number of people needing hospitalisation due to Covid-19.
"Whatever your opinion on coronavirus, I urge you to follow the guidance and help protect our borough, especially those within our community who will need hospital admission and intensive care support if we see the numbers of cases rise significantly over the next few months as we move into winter."
Find out how many deaths there have been in your postcode by visiting: https://www.ons.gov.uk/peoplepopulationandcommunity/birthsdeathsandmarriages/deaths/bulletins/deathsinvolvingcovid19bylocalareasanddeprivation/latest