Gerhard Struber is expecting a difficult start when Barnsley begin their Championship season at home to Luton Town from 3pm tomorrow but is hoping it is a campaign in which the Reds make significant improvements and do not fight a relegation battle.
Both clubs enjoyed remarkable runs to survival last year after, in mid-February with 14 games left, Luton were bottom and ten points from safety while Barnsley were second-bottom and nine points adrift.
The Hatters – who re-appointed manager Nathan Jones in lockdown – finished two points and two places above the Reds after they lost just one of their final 12 games of the season.
Struber said: "Luton showed me in the final games that they are a big team in the Championship. In the last nine games they were in the top eight. It is a big opponent. Their style of play with transitions is not so easy to handle. 
"I hope we have the concentration and focus to be clear on our defence and it will be difficult in our set pieces as well.  We hope for a good performance and a good result. Every opponent who comes to Oakwell must feel it is not easy to play Barnsley and it is sometimes painful."
Struber, who collected 40 points from 30 games after being appointed in November during a 16-match winless run, is hoping to build on the survival at Brentford in July after being in the relegation zone for 311 days.
"I hope for a good start.  The last few weeks, the boys showed me in the friendlies and in the cup game that we are ready. We don't want to wait 16 games for a good season, we start on Saturday with a good performance of high aggression and intensity.  We wish to be better at taking chances and to score more goals."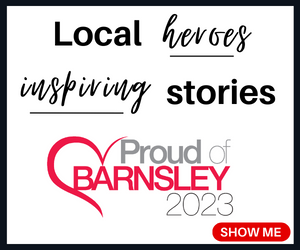 Struber believes the time he spent with the squad on the training pitch during the lockdown and then again in this pre-season will be very beneficial. He said: "I hope that we will develop the style and develop players.  We want to play efficiently and clearly, with everyone knowing what is the right decision. 
"The time in pre-season is helpful for development. We are one step further than at the end of last season. We have a big self-confidence.  We have one year of experience in the Championship which was very good for learning for many players.  Right now we have bigger goals but we know we are not dreaming. 
"We are realistic.  This year Barnsley will hopefully not be in the relegation zone, we will make the next massive step and I hope we can finish in a different place in the table. "When we have the right energy and discipline and togetherness, we can have bigger goals.
"I am convinced we are a very, very good Championship team. We don't forget we have small budget, but we have a good team and a very interesting style which is not so easy to handle.  When we develop this team, we can have a very good season."
Barnsley have won their first league game of the last two seasons, beating Fulham 1-0 last campaign a year after a 4-0 thrashing of Oxford United.