A CUDWORTH man took to the skies in his latest fundraising challenge - despite being scared of heights.
Alex Forrest, 27, of Birkwood Avenue, has helped deliver more than a thousand food parcels during lockdown with community group Gift of the People.
In his latest fundraising event, Alex challenged himself to jump out of an plane to raise £500 for children's cancer charity CLIC Sargent, even though he's scared of heights.
On Monday, Alex took the plunge and made the 15,000-foot jump.
Alex told the Chronicle: "We travelled to Nottingham early in the morning to be able to do the jump.
"I was incredibly nervous, especially when sat at the edge preparing to jump but before I knew it I had let go of the bars.
"Everything tells you not to do it, but then there's no going back. I was powered through by people's donations and the charity."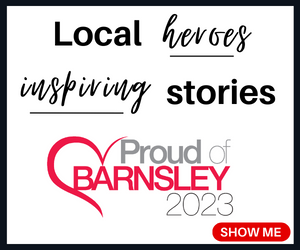 Despite his hesitation, Alex loved the jump and hopes to repeat it again in the future.
"When I landed, it felt absolutely incredible. It's hard to describe the feeling you get when you land.
"To raise £550 in total was the main aim, and I'm thrilled that people backed me in facing my fear for a brilliant cause.
"I'd honestly do it again if I could, I was as surprised as others when I told them.
"My next goal is to help my good friend Paul Sammy Goose to reach his target of £10,000 for NHS staff.
"He's been playing the bugle throughout lockdown and would love to keep supporting him."