Jack Shutt is pleased with his second season in Yorkshire's first team which came to an end this week. 
Yorkshire finished fifth in their group in the Twenty20 Blast – which ended this week – having won their Bob Willis Trophy group earlier in the season but missing out on the final. The club have been battling financial issues due to the coronavirus crisis like many others. 
Shutt said: "The overriding feeling is that it is great that we actually got some cricket in, which was looking unlikely for most of the year. I think the team can be really happy with the Bob Willis Trophy, not so much the Blast.
"It was very very different without crowds, especially in the Blast when you are used to having 10,000 to 20,000 people in the stands.  We're all aware of the off-field challenges and we know it has been difficult financially for the club and Covid makes it uncertain for the future. But we just focus on what we can control."
Shutt, the 23-year-old spin bowler from Elsecar, played in his first three First Class games earlier in the season, then featured in four Blast matches. He has now played 14 games for Yorkshire, taking 14 wickets.
He said: "It's all about learning. The exposure to First Class cricket opens your eyes, lets you know what the standard is like and where you gave got to get to. I will take a few things from that and look to improve but I'm proud to have made my First Class debut for Yorkshire. That was probably my highlight of the season, along with taking my first First Class wickets in a win at Notts.
"As long as I am improving, I am happy. I know I need to take my game up another level every year and then hopefully the games will come. There will be big competition in the spin department but I want to play as much as possible.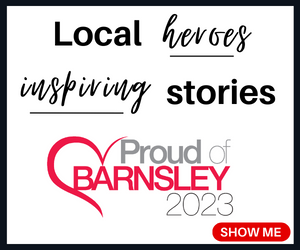 "It's up in the air what will happen over the winter. We are going to have a few weeks off then meet up with the coaches. I would like to go away and play overseas but it probably won't be feasible. It will depend on government guidelines, how much we can train."