POLICE from across South Yorkshire descended on a Barnsley industrial estate to disperse boy racers holding an illegal car meet.
South Yorkshire Police's Special Constabulary officers joined local traffic cops on Shawfield Road, in Carlton Industrial Estate, as dozens of motor enthusiasts gathered on Sunday night.
All vehicles were stopped and a number of offences were reported, according to the force, and the specials continued to patrol problem areas overnight - which resulted in one driver being arrested for failing a roadside breath test.
The sting was part of a force-wide operation after police had been made aware of a huge car cruise being planned for Sunday night across Barnsley, Chapeltown and Sheffield.
Inspector Jason Booth said: "We are traffic officers, we understand people's passion for cars and that likeminded people want to come together and admire each other's work, however, antisocial driving and behaviour will not be tolerated across our districts and these events need to be organised in a safe manner.
"Unauthorised car meets are not only illegal but can be unsafe for participants and the wider public.
"They also impact on members of our communities with noise levels and pollution. At recent car meets, drivers have driven in such a manner that damage has been caused to the roads and local infastructure.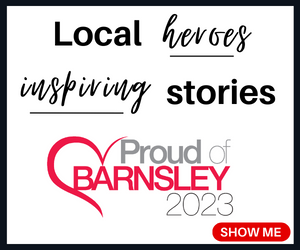 "We are willing to work with organisers of car meets to ensure that they are done in a safe and controlled manner but we will take enforcement action where needed."
Antisocial driving, after a survey of local residents, has been placed high on the agenda for police patrolling Barnsley's 750-mile road network alongside speeding and driving under the influence.
Figures released by the Department for Transport in August show that deaths related to traffic collisions have increased in the last year, while serious injuries are up 86.7 per cent since 2010 - although the total number of incidents has dropped in the last 12 months.
Police have committed to improving the situation, particularly regarding 17 to 24-year-olds who are identified as being involved in the highest percentage of incidents.
Measures include educating youngsters on road safety and proactive patrols - part of the ongoing Operation Illuminate - as well as enforcement.
In Carlton, five drivers were issued with tickets for antisocial driving, one driver was reported to the DVLA for having no tax, six traffic offence reports were issued, and three drivers were reported for undisclosed vehicle modifications.
Campaigners on Doncaster Road, Ardsley, Burton Road, Monk Bretton, Birthwaite Hill, Darton and Sandy Bridge Lane, Shafton, have all been unsuccessful in achieving anti-speeding measures and criticised the council for 'only acting when there's a fatality'.
However, its highways team compiled a list of roads earmarked for improvement works to be carried out during the next financial year at its worst-hit spots including Copster Lane, Oxspring, Pontefract Road, Lundwood and Laithes Lane, Athersley.
Insp Booth added: "Alongside enforcement for driving behaviour and offences, we have power to fine those breaching Covid-19 guidelines, organisers of events can also face fines."
Anyone with information about car meets is asked to call 101 or report online via the SYP website.