Cauley Woodrow is glad the 'distraction' of speculation about his future during the transfer window is over and he can focus on scoring goals for Barnsley.
The Reds' top-scorer was a target for other clubs last week but the club's valuation was not met and he extended his contact for a year until 2023 on deadline day.
Woodrow told the Chronicle: "It's good to get away from any distractions and know my future is clear.
"The club have backed me with a new contact, my future is here. I can forget about everything else and just focus purely on my football at Barnsley and look forward to the future."
Woodrow scored 15 goals last season but none in the last 11 games of that campaign.
He netted in the first match of this season in the EFL Cup against Nottingham Forest then slotted penalties against Middlesbrough and Bristol City.
"You are going to go games without goals. It was the first time I have done it at this club so everyone was thinking: 'what's going on?' It happens to all strikers and it doesn't mean you're never going to score again.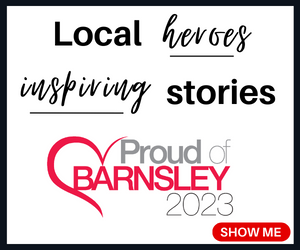 "I had that spell where I didn't score but I've scored goals this season, whether they are penalties or not doesn't matter."
Woodrow is now working under caretaker Adam Murray after previous head coach Gerhard Struber's move to New York Red Bull.
"It is a strange time to lose a good manager who has done well for us.
"We have to focus on doing well for Muz. We like him, he's a good coach and a good man and the lads are behind him.
"I would be happy to play for him going forward but that's down to the club.
"We've had an English side to us to when we get the ball forward a little bit more than before."
Barnsley tried and failed to sign a striker in the transfer window, with many claiming they need a tall targetman to complement the likes of Woodrow.
That is a position they are attempting to recruit in using the free agent market.
Woodrow said: "Last season we didn't have a targetman. We had Browny (Jacob Brown) but he wasn't a targetman. He was a fast player who ran in behind. Previously we have had Kieffer Moore in League One but, last season, we didn't have targetman and Conor (Chaplin) and myself managed to get a lot of goals.
"At the minute we don't have a so-called targetman but I will do my very best for the football club to make it difficult for defenders, hold the ball up and win headers. I know I am not a six foot five man but it's down to the club if they want a player like that."