THE announcement that the government's furlough scheme - which has supported thousands in Barnsley - will run until March has been welcomed by one of the borough's MPs.
Dan Jarvis, who is also Sheffield City Region Mayor, said the extension will bring 'much-needed certainty' for local businesses and workers.
Chancellor Rishi Sunak today (Thursday November 5) announced the government's job retention scheme will continue until the end of March.
Employers will only contribute National Insurance and pension payments for hours not worked.
The self-employment income support scheme has also been increased to cover 80 per cent of average trading profits, rather than the initial 55 per cent, up to a maximum of £7,500.
Dan said: "The past few weeks have been incredibly testing for people and businesses in South Yorkshire.
"We have gone through three changes in Covid restrictions in four weeks and are now in a national lockdown.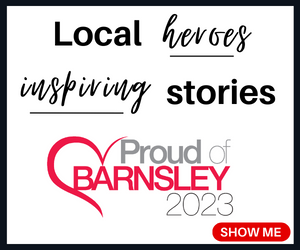 "Many people will be feeling frustrated and weary as we once again ask everyone to make sacrifices to slow the spread of the virus.
"But these measures are necessary, and they can be effective.
"Infection rates are still far too high, at around 500 cases per 100,000 people across South Yorkshire.
"But they appear to have stabilised for now - and that would not have happened without people following the advice and limiting contact with others.
"We still have a long way to go to get the virus under control, save more lives and prevent our NHS from being overwhelmed. Everyone has a critical role to play in that: any lockdown is only as effective as we make it.
"That's why I am urging all residents to follow the restrictions, not just for their own sake, but to protect family, friends and community."
New measures include £1.1bn which will be made available to local authorities at a rate of £20 per head, to provide one-off payments to firms.
"I will be pressing the government at every turn to ensure we use the time we are buying at such a high cost wisely, and that they fix the problems which have led us to this position - especially on test and trace," said Mr Jarvis.
"I welcome the Chancellor's announcement today, and I'm pleased to see the Government have finally taken action to support our businesses and have extended the furlough scheme until March 2021 as well as extending the self-employed grant until January 2021.
"This will bring some much-needed certainty for businesses and employees.
"But I urge the government to now commit to providing the longer-term investment we need not just to recover from this pandemic, but to level up our region and the wider North. The forthcoming Spending Review is the government's chance to gives us the tools we need to build a stronger, greener, fairer South Yorkshire.
"The coming weeks will be a difficult test. We will only pass it with the help of all of our residents."