GOVERNMENT ministers who allocated £47m to Barnsley to help the town's cash-strapped hospitality trade when entering tier three restrictions have been condemned - after figures revealed an estimated 160 businesses in the borough missed out on securing vital grants.
It comes after a report showed Barnsley's total bailout resulted in £1.9m being taken back by the government to the detriment of scores of hard-up firms in the sector.
The town fared better than its South Yorkshire neighbours despite receiving the smallest amount of cash, with 240 Rotherham businesses, 340 in Doncaster and 920 in Sheffield missing out on funding.
Lisa Pogson, president of the Barnsley and Rotherham Chamber of Commerce, said: "Our councils worked swiftly and diligently to get grants issued, while meeting criteria set by government.
"They also issued a number of discretionary payments to assist businesses that did not fit the criteria initially.
"Any more money that is now available needs to be offered as flexibly as possible.
"We need to identify and help plug some of the gaps that can help businesses survive this, so that we can all continue to employ and keep our economy moving in the best way it can."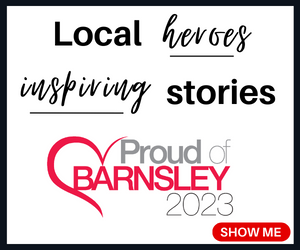 The government clawed back nearly £30m in business support from South Yorkshire just weeks before reallocating money to the area and billing it as 'extra' support for going into tier three, before lockdown was imposed yesterday.
Wentworth and Dearne MP John Healey said just £1.6m more was offered last month to support businesses through the tougher restrictions imposed.
"The government is giving with one hand and taking away with the other," he added.
"Most of this supposedly new cash had been sitting in our councils' bank accounts just weeks ago.
"It was allocated to help our businesses affected by the national lockdown. Councils struggled to spend it all because of the government's red tape, so local businesses needing help were barred by national rules.
"The money needed to get through to businesses then, and it certainly does now. Our hospitality and leisure businesses in particular are worried they're facing months with little or no income.
"The government put us into tier three before the lockdown came into force and they should support our businesses through it, not send back recycled cash.
"It's an insult to all who are trying to do the right thing and follow restrictions."
The MP wrote to Robert Jenrick, Secretary of State for Communities and Local Government, in early September calling for councils to be able to keep the unspent money and use it flexibly to help high streets and the hundreds of businesses who had fallen between the gaps.
Barnsley Council backed his move, as did the Barnsley and Rotherham Chamber of Commerce.
Mayor of the Sheffield City Region Dan Jarvis, who is also Barnsley Central's MP, said: "As furlough comes to an end, workers and businesses will lose a lifeline which has slowed a rising tide of unemployment.
"Tier three restrictions squeezed our economy even tighter. Without sustained additional support, more jobs and employers will be cut adrift.
"We need proper support to individuals, businesses and councils, so people can afford to follow the rules and not be driven into destitution if they become unemployed, so we minimise the harm to the economy, and so we can keep essential services running."