A MAN has been arrested after suspected weapons were found at a property at his home in New Lodge.
Police arrested the 54-year-old on Wednesday on suspicion of harassment offences and possession of suspected firearms at his home on Beverley Close.
The man is currently in custody being questioned by officers.
The area remains cordered off outside his home as police and the crime scene investigation unit continue their searches.
A spokesperson for South Yorkshire Police said: "As a precautionary measure, specialists from the explosive ordinance disposal attended briefly to provide support and advice.
"One neighbouring property was also evacuated as a precautionary measure, but the occupants have returned home.
"There is not believed to be any wider risk."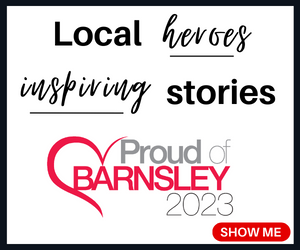 A resident from Beverley Close, who did not wish to be named, added: "There have been multiple police cars, the crime scene investigation team, a police helicopter and the bomb disposal team outside throughout the day.
"We know that one neighbour had to be evacuated for safety but the rest of the street has been left alone."