boxing
Former British champion Josh Wale admits Barnsley's chances of having another generation of successful boxers have been hindered by the coronavirus pandemic and resulting lockdowns.
All amateur clubs in the town shut when the first lockdown began in March then reopened in the summer with limited classes and no contact sparring or pad work while observing social distancing.
The clubs have shut down again due to the second lockdown which started last week and which means it is highly likely that amateurs will not fight or even spar for at least a year.
Wale – a professional boxer who hopes to fight again in March or April – runs Micky's Athletic club in his home village of Brampton but can currently only put on sessions with his fighters via the internet.
He is concerned that, following a good decade for Barnsley which saw him and Darfield's Robbie Barrett win British titles, the next talents in the town may not get the same opportunities.
Wale said: "We have had some success recently in Barnsley but the virus could have an impact on the next generation.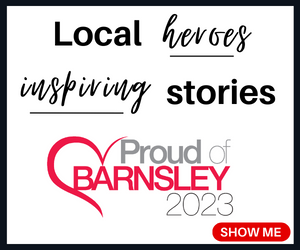 "There could be a young kid who has all the talent to become world class and wants to box but can't at the moment and never tries again.
"Stopping the virus is the most important thing, but it is having other side effects.
"It is going to take years to come back from this. The kids at our club have really struggled.
"We have about 35 carded boxers and they are going to miss about a year at least. You can never replace competing and sparring."
Josh is worried about the mental impact on his young fighters.
"It is a bit of deprived area where we are. The hour and a half in the boxing gym might be the best time of their week and they really miss it.
"If kids aren't doing their sport they don't have the same structure to their lives. It's going to affect this generation of kids more than anyone.
"It is hard enough trying to stop them playing computer games instead of doing sport, and now Covid means we won't get some of them back.
"It will be a totally different sport going forward. There won't be as many kids competing or as many clubs. Amateur boxing is a sport that you fall in love with and professional boxing is a business, but you wouldn't have one without the other.
"When you train a kid up to be Yorkshire champion or national champion, that sense of achievement is everything.
"I have been seeing on social media that clubs up and down the country have had to shut down after decades, and it's heart-wrenching.
"With amateur boxing, you just cover your bills and costs. It takes a lot to run a club.
"Our club will keep going because it's our whole lives."
Frank Lindley runs Hoyle Mill ABC. He said: "It's soul-destroying for the bairns.
"I think the lockdown has been getting to a lot of the kids.
"They are desperate to get back in the gym but all they can do is run at the moment.
"It was lovely to see them all back in the gym after the first lockdown.
"We couldn't train as normal but we understand it is a pandemic.
"But now it's another lockdown.
"I have lost one kid who has lost interest during the lockdown and some of the others have got quite unfit.
"I have always brought boxers on steadily, and it takes five years to develop a boxer, so for them to miss a year is a big problem.
"I miss the time working with the kids because that's what gives me pleasure in life and keeps me sane."
Trevor Schofield of Barnsley Star added: "It is holding kids back a hell of a lot. Some of them are turning pro early because they can't get any amateur fights.
"I am definitely worried that some might lose interest, and three or four have already stopped coming.
"I was in bits when the lockdown first came in but the positive thing is the help we have from the parents.
"One of them, who wants to stay anonymous, knocked on my door and gave me £500 for rent. That was a massive weight off my shoulders.
"Other parents have helped as well."