TRIBUTES have been paid to a respected orthopaedic surgeon who died aged 99.
Evan Price enjoyed a 40-year career in the NHS and worked in Barnsley and Beckett Hospitals.
When he first arrived at Barnsley Hospital he was the only consultant orthopaedic surgeon and was the head of the accident and emergency department.
He became known for his innovative measures and was a pioneer of hip replacements and later made operating theatres safer by using laminar flow - technology that controls air flow in operating theatres.
Dr Christopher North, who worked with Evan, said: "When he walked around the town, it seemed like he'd treated everyone from the people who said hello"
"He was formidably clever and many people in Barnsley will remember him with affection and gratitude. He was a great bloke."
Evan was born in 1921 in the Welsh village of Llanon.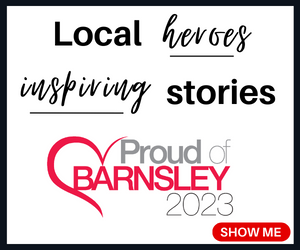 He moved to Cardiff aged five and later studied medicine at the city university.
Evan met his wife, Althea while they were both studying at the Royal College of Physicians and the couple were married in 1955.
They later moved to Barnsley in 1959, and they lived on Huddersfield Road.
In addition to his medical career, Evan also enjoyed amateur operatics, and often remarked that he would have loved to be an actor.
He and Althea enjoyed travelling, a hobby he continued to enjoy until last year when he took a cruise around the Canary Islands.
Evan died at his home and leaves behind his three children - Charles, Penny and Liz - two grandchildren and two great-grandchildren.